Creative human expression using language is a socio-cultural universal. Literature as a term is usually reserved for individual written creations with a social stamp of artistic merit and an identifiable author. An expanded definition includes both individual and collective creations, which are written down, or transmitted orally or performatively. The term oral literature is usually used for the latter. For this essay, we shall stick to the interpretation of literature in its strict sense. However, we shall see that this definition does not necessarily fit Sirazi literature where the distinction between oral tradition, oral literature and literature is blurry.
Except for a few self-published books and pamphlets, Sarazi literature exists entirely in manuscripts. These manuscripts are compositions recorded in diaries to serve as memory aids. Other than one in Devanagari script, all manuscripts we accessed were in the Perso-Arabic script.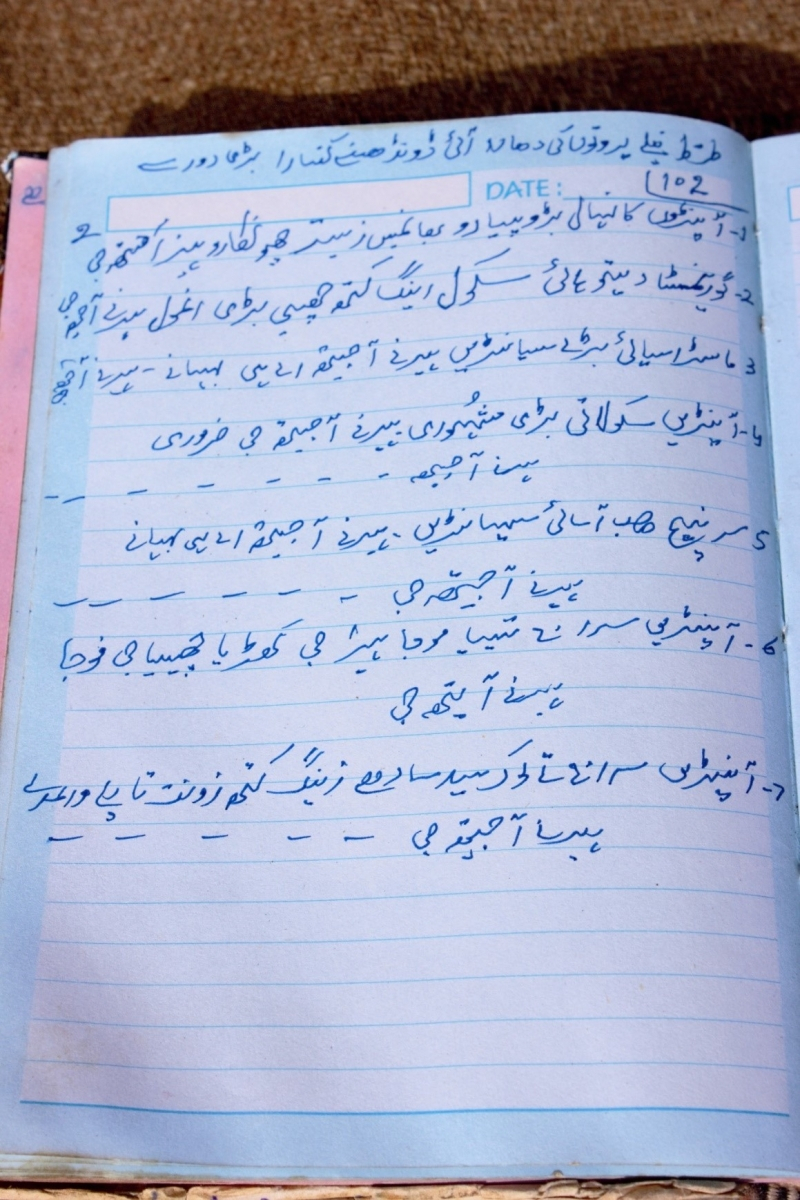 Fig. 1: Page from an unpublished manuscript of Jaimal Singh
It is unusual for Sarazi writers to write with readers in mind. Sarazi literature is consumed in social gatherings like mushairas, fairs, marriages and other social functions through recitations and performances, often with accompanying musical instruments. With an intention to perform, the compositions, most of them poems, are written and set to a melody or are created to fit a particular melody. Lyrical poems, songs and compositions in indigenous genres like ghati, trodka and chun, and established genres like ghazal, rubai, bhajan and naat, constitute the major chunk of Sarazi literature. Romance, patriotism, social satire, travel itineraries and religion are the recurring themes in Sarazi poetry.
A few compositions that have entered the collective memory of people are even performed by traditional performers like Jogis alongside forms from oral literature. Very much like oral literature, they are then subject to contextual and individual variation.
According to Farid Ahmed Faridi (Personal Communication, 2018), a former officer of Jammu and Kashmir Academy of Arts, Culture and Languages, the earliest individually attributable compositions in Sarazi are that of Raheem Gratali of Ghat, who lived between the last part of the 19th century and early 20th century. A few of his compositions were published in a Kashmiri language anthology of folklore of Doda region.
Prevalence of oral over the written
Literacy arrived rather late in Saraz, a few decades before independence. The first generation of composers who wrote down their compositions were born in those decades. Jaimal Singh of Kanhal, Amar Chand of Doda City, Charrat Singh and Ganda Singh of Kashitgarh belong to this generation.
The state radio station in Bhaderwah broadcasts in Sarazi for half an hour a week. Though this broadcast is insignificant in comparison to other languages, radio has been a catalyst in encouraging people to write in Sarazi as it provided a respectable patronage that also served as a means of livelihood for few. Prominent among this section of writers are Bhagat Singh Rana and Naib Chand of Gadi and Jagdish Chandra Sharma of Jatheli. Jagdish Chandra Sharma is probably also the only writer to have written dramas in Sarazi, i.e., something other than poetry. It must also be noted that radio's patronage for Sarazi is abysmally low in comparison to other languages of the state.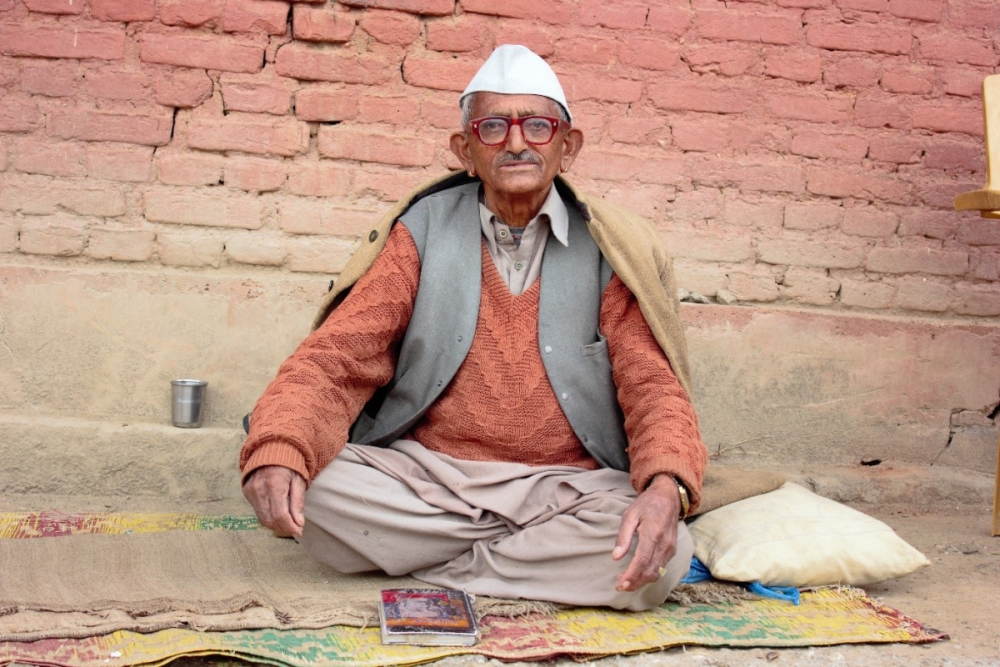 Fig.2: Sirazi writer Jaimal Singh with his manuscript
The publishing conundrum
Hari Singh Kesri of Shamthi was the first to publish his poems in the form of a pamphlet in the 1990s. The most popular poets in Sarazi, Amar Chand and Basheer Ahmed published their own books, which were anthologies of their own compositions and their interpretation of traditional lore. Basheer Ahmed, who was a school teacher and inspired many people to start writing in Sirazi, died tragically in a car accident. He had the most number of compositions to his credit—about 400.
Many others wish to publish their own books but cannot do so, either because they do not know how to self-publish or cannot afford it. Self-publishing is the only option as there is no support from publishers due to a lack of healthy readership. Jammu and Kashmir Academy of Arts, Culture and Language, which promotes writing in major languages of the state, ironically does not have a 'mandate' to do so for Sarazi. The only time the institution extended support to Sarazi was when a local of Saraz, Farid Ahmed Faridi, was responsible for the institution's activities in the region. During his tenure the institute regularly organized mushairas in places across Saraz and even collected manuscripts from writers. However, the subsequent officers of the Academy did not continue or follow up the initiatives of Farid Ahmed Faridi.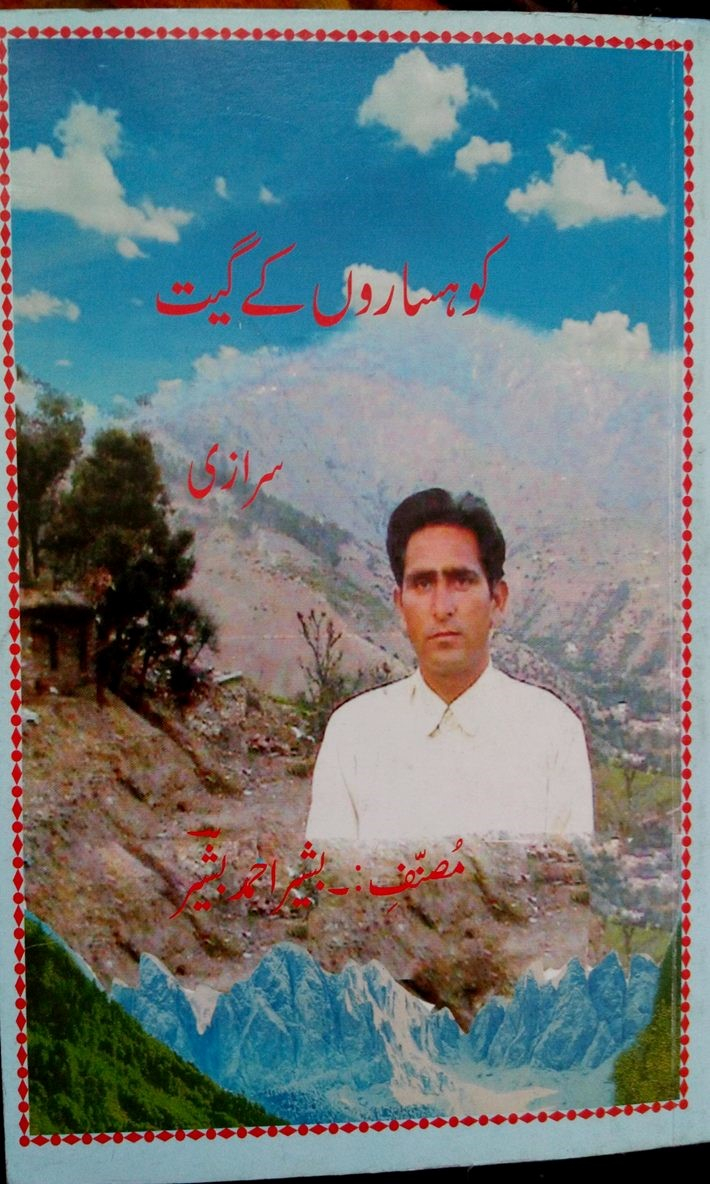 Fig. 3: Book cover of Basheer Ahmed's anthology
Saraz is a multilingual society where Sirazi as a first language is mostly confined to Hindus. Except for a few villages, Muslims all over Saraz speak Kashmiri at home. Earlier the lingua franca was Sarazi, which has now been replaced with Hindi-Urdu. Children are educated in either Urdu, English or Hindi while the state uses Urdu and English for official purposes. The absence of legal recognition, institutional patronage, readership and political standing makes Sirazi less preferable for writing. Whoever wishes to write, wants to do so in Urdu, Hindi or English or to a limited extent in Kashmiri. There are, however, exceptions like Kashmiri-speaking Nehri Sadeeq and Dogri-speaking Tilak Raj, both writers who write in Sirazi despite it not being their mother tongue. Except for Nehri Sadeeq, Altaf Shah and Ali Mohammad Shah, all Sirazi writers we met were either old or middle-aged.
Writers
The following is a list of known writers in possession of unpublished manuscripts. Where known, their village and themes on which they write are mentioned.
Amar Chand from Doda City (Head Quarters of Doda district)
Om Prakash from Doda City
Bharat Bhushan from Doda City
Jaimal Singh from Kanhal, known for his religious and patriotic writing
Charat Singh from Kashtigarh, known for his romantic writing
Ganda Singh from Kashtigarh, known for his patriotic and religious writing
Hari Singh  from Shamthi, known for his romantic writing
Rana Bhagat Singh from Gadhar, known for his romantic writing
Nayab Chand from Gadhar, known for his religious and romantic writing
Hansraj from Gadi
Naseeb Singh from Gadi
Basheer Ahmed from Jatheli
Jagdeesh Sharma from Jatheli, known for his patriotic and humorous writing
Pancham Singh from Jatheli, known for his patriotic writing
Lachhman Das from Jatheli, known for his patriotic writing
Nehri Sadeeq from Jatheli, known for his romantic and religious writing
Altaf Shah from Jatheli, known for his romantic writing
Ali Mohammed Shah from Jatheli, known for his romantic writing
Tilak Raj from Prem Nagar, known for his humour, satire, and writing about traditions
Jagdev Singh, known for his reformist, patriotic writing
Dina Nath Rana from Topneel, known for his reformist writing
Narayan Singh Katoch from Bijarni, known for his religious and romantic writing
Saqib