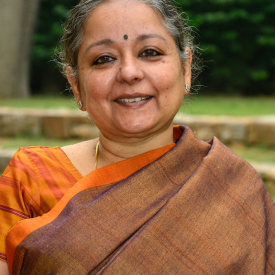 Sudha Gopalakrishnan Executive Director, Sahapedia
Sudha is one of the founders of Sahapedia, as well as Vice President of Sahapedia's governing body. She has over thirty years of  experience in areas relating to policy, management, documentation and research pertaining to multiple aspects of Indian arts and heritage.  She received her PhD in Comparative Drama and Masters degree in English Language and Literature. She has prepared three successful  nomination dossiers for the recognition of three heritage expressions—Kutiyattam, Vedic Chanting and Ramlila—as UNESCO  Masterpieces of the Oral and Intangible Heritage of Humanity'. Sudha was Mission Director, National Mission for Manuscripts, from  2003-2007. She has published 8 books (including original writing, translation and edited volumes) and contributed papers in national and  international publications.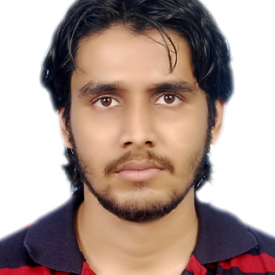 Abhimanyu P Varma
Abhimanyu is a Research Coordinator at the Sahapedia office in Kochi. He is a certified audiovisual engineer with over six years of experience in professional sound designing and video editing. He has worked in over 30 movies, including those in Malayalam, Tamil and Kannada. Abhimanyu has also worked on several short films and documentaries. He is a professional mridangam artist, and has performed at several Carnatic classical concerts. His interests include reading, music, travel and food.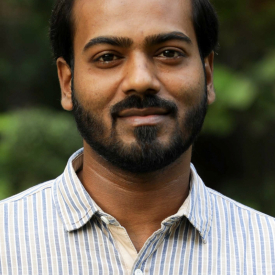 Amit Kumar Aman
Amit is a Technical Consultant with Sahapedia. An Information Technology graduate from IIIT Allahabad, he is a full-time coder, Web enthusiast and is continuously stimulated by new technology and challenges. He is responsible for the smooth running of Sahapedia's website and works on the Museum Mapping and Cultural Mapping projects initiated by Sahapedia.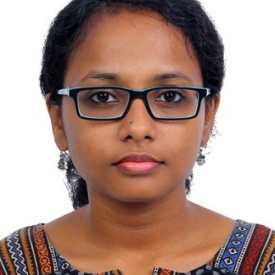 Amrutha KP
Amrutha is a Research Coordinator at the Sahapedia office in Kochi. Having completed her master's degree in Media and Cultural Studies from TISS, Mumbai, her interests lie in digital media and protest spaces, politics of caste, and feminism and intersectionality. She also likes independent film-making, and exploring the popular culture of the southern part of the subcontinent. She has previously worked as an assistant project manager for a government-funded project under IIT Bombay. She enjoys photography and painting, and hopes to work on her portrait-sketching skills someday.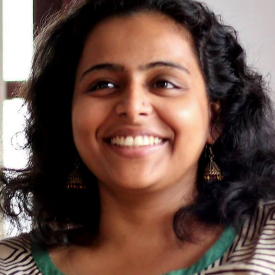 Ardra NG
Ardra works as a Research Coordinator at the Sahapedia office in Kochi. She graduated from the University of Delhi and the Jawaharlal Nehru University, and was recently awarded a PhD from the Centre for Political Studies, JNU. She has briefly taught at Miranda House and Hindu College, Delhi.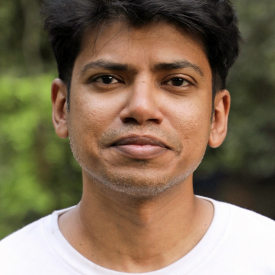 Ayan Ghosh
Ayan curates and creates the visual catalogue of Sahapedia modules as a senior research co-ordinator. He graduated from the National  Institute of Fashion Technology (NIFT), Delhi and is a Master in New Media from the National Institute of Design (NID). He has taught at  prestigious design institutes in India and has worked with international stock photography agency, Getty images. He also worked on a  project to document textile traditions of the Northeast for Indira Gandhi National Centre for the Arts.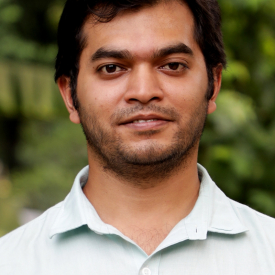 Bishaldeb Halder
Bishaldeb is a research co-ordinator with Sahapedia. A graduate from the School of Media and Cultural Studies, TISS, he has worked as an archivist and researcher for the Mumbai-based film memorabilia archive, Film Heritage Foundation. He is keenly interested in cinema of the subcontinent, especially of its southern end. The history and sociology of the subcontinent are his other abiding interests.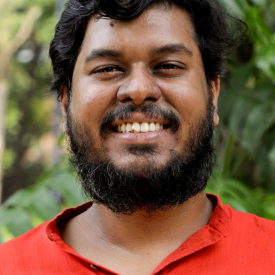 Debojit Dutta
Debojit is a Copy Editor with Sahapedia. He has a degree in English Literature from Ambedkar University, Delhi, and a diploma in Journalism from SACAC. He has worked in editorial positions with places like The Quint and The Sunday Guardian, and is one of the founders of the literary magazine Antiserious. He has always been working on a book of short stories.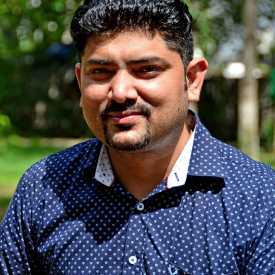 Deepak Kumar
Deepak is an administrative assistant with Sahapedia. His responsibilities include take care of everyday administrative and accounting work, supervising housekeeping and office maintenance, and making sure everything is where it ought to be at Sahapedia's office. Deepak worked at CMC Ltd. before he joined Sahapedia.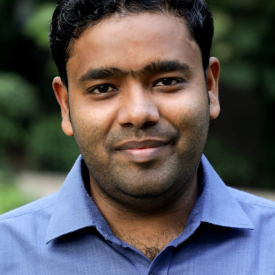 Dharmendra Sharma
Dharmendra is Senior Web Developer with Sahapedia. He is responsible for the smooth running of the Sahapedia website and developing new projects. He holds an engineering degree in Computer Science and Engineering. Dharmendra has more than seven years of experience with different industries like publishing, education, NGO and travel. He is a traveller at heart and wants to explore the Himalayas on his Bullet.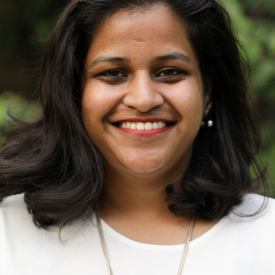 Ela Gupta
Ela works as an Outreach Consultant with Sahapedia, and helps develop ideas with strategy as her forte. She specialises in Marketing and Communications, and has been a student of Economics and Finance. She is passionate about empowering people and initiating social change, and loves to work with social entrepreneurs and change-makers. She is an avid reader and movie buff and loves to travel.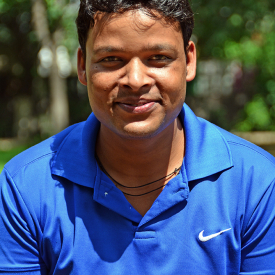 Girish Kumar
Girish is an IT assistant at Sahapedia. His responsibilities include maintaining and monitoring  IT/ Network infrastructure and server support and configuration. Before joining Sahapedia, he was working with Development Alternatives. Girish has an interest in music, sports—particularly cricket. He enjoys new challenges and opportunities for learning something new.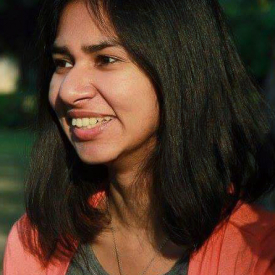 Ishani Singh
Ishani is an Assistant Coordinator at Sahapedia, and has a bachelor's degree in History from the University of Delhi. She was a Young India Fellow at Ashoka University, with a postgraduate diploma in Liberal Arts. She previously worked as a journalist for Scroll.in. Ishani enjoys listening to Simon and Garfunkel, loves the outdoors, is a keen birdwatcher, and someday hopes to see the Northern Lights.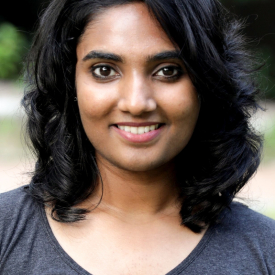 Kaavya Edwards
Kaavya is a videographer and editor with Sahapedia. She is a graduate in Visual Communication from St. Joseph's College, Bangalore, and her experience ranges from working on TVCs to documentaries with production houses like Pedestrian Pictures and Tangent Films. She considers film viewing to be a serious occupation and is interested in pop culture, new media and design. She also likes exploring music by new artists in her down time.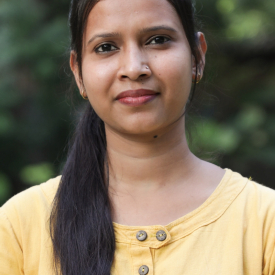 Laxmi
Laxmi is an Accounts Assistant at Sahapedia. Her responsibilities include maintaining the accounts of the organization, and the Sahapedia library. She has completed her bachelor's degree in Commerce from the University of Delhi. Her interests lie in music and travel.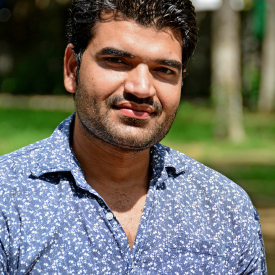 Mahesh Yadav
Mahesh is a technical consultant with Sahapedia and is responsible for the smooth running of Sahapedia's website. He manages and maintains Sahapedia's server and database of online repository. He has studied engineering, specializing in electronics and communications. Mahesh has three years of working experience and has worked with two other companies before joining Sahapedia.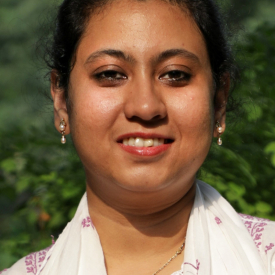 Manjima Biswas
Manjima is a Copy Editor at Sahapedia. She completed her bachelor's degree in English from Presidency College, master's in English from Jadavpur University, and MPhil in Women's Studies from the University of Calcutta. She has previously worked at Oxford University Press and with Deshkal Society, in editorial roles. She has also severally worked with organizations in the development sector, in the capacities of content creator, communications and project coordinator, and workshop facilitator. Manjima's areas of interest are gender studies, Indian writing in English, and the performing arts. She also loves to cook a variety of dishes, and watch thrillers.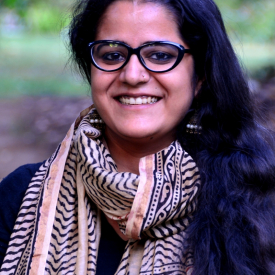 Meenakshi Vashisth
Meenakshi works for sourcing and generating content as a Research Coordinator for Sahapedia. She is a history researcher and holds a Masters degree in Ancient Indian History and M.Phil. in History from the University of Delhi. Earlier she has worked in Oral History, Publication and Manuscript divisions of Nehru Memorial Museum and Library in Delhi, as a research intern and research assistant. She has also researched iconographical developments in the depiction of deities of the Hindu pantheon in South Indian painting traditions while working for an independent scholar as his research assistant. She has an interest in Archaeology and Ancient Indian Art and Architecture.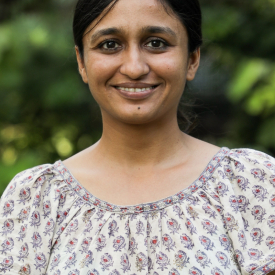 Menaka Neotia
Menaka is an Archivist at Sahapedia. She is interested in creating inclusive societies, which stimulate bottom-up initiatives. She has also been trying to practice Nonviolent Communication (NVC) or Connecting Communication, as developed by Marshall B Rosenberg, since 2015.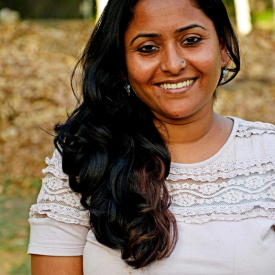 Moby Sara Zachariah
Moby works as a project coordinator for outreach and awareness programs at Sahapedia. Moby holds a postgraduate degree in history, and enjoys exploring and learning about historical places and sites. She enjoys research and conducting heritage walks, as she feels there's no better feeling than gaining knowledge and sharing it with people. She loves ruins and the charm they have and is most interested in Islamic history and monuments. When she's not conducting heritage walks for Sahapedia, Moby likes singing with her Church choir or playing badminton.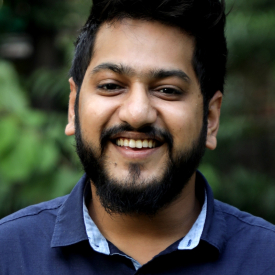 Mrinal Sony
Mrinal takes care of Business Development at Sahapedia, and is responsible for anything that leads to the growth of the organisation from the 'biz' angle. Having worked in the travel space for over four years, he wishes to travel across the world as a travel blogger someday.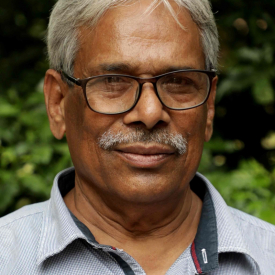 Mushtak Khan
Mushtak Khan is Consultant and Research Coordinator with Sahapedia. A postgraduate in Fine Arts and Inorganic Chemistry, he served as Deputy Director (Design and Documentation), Crafts Museum, New Delhi, for more than twenty years. Associated with organisations and institutions such as Lalit Kala Akademi, Tribal Cooperative Marketing Development Federation of India Limited, National Council of Educational Research and Training, and International Research Centre for Intangible Cultural Heritage in Asia-Pacific Region (Japan) in various capacities, he has undertaken extensive field work and documentation of tribal and folk arts of Madhya Pradesh, Chhattisgarh, Maharashtra, Gujarat, Rajasthan and Odisha and published more than 200 articles on the subject.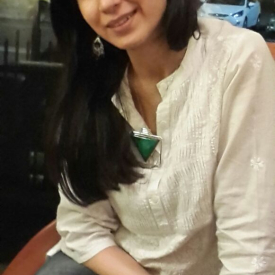 Neerja Dasani
Neerja handles multiple tasks of sourcing and creating multi-media content for the web portal as well as oversees Mumbai-based  collaborations and projects in her capacity as editor and project coordinator, West Zone. She is a writer and journalist by profession. She  studied English literature at Sophia College in Mumbai and holds a diploma in print journalism from the Asian College of Journalism. She  has previously worked with Hindustan Times, Mumbai and has been involved with archiving the works of dancer/choreographer Chandralekha at SPACES, Chennai. She has contributed articles to leading papers, magazines and online portals.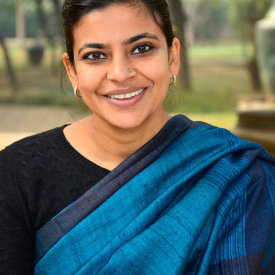 Neha Paliwal
Neha handles Sahapedia projects and collaborations with institutions. Neha has studied history at Jawaharlal Nehru University, and  anthropology as well as museum studies at the University of Michigan. In the past, she has worked at the National Mission for Manuscripts  where she was editor of Kriti Rakshana and organized the exhibition The Word is Sacred; Sacred is the Word. She has also  worked at the National Museum of Tanzania in Dar es Salam. Having tried to learn Kiswahili, French and Spanish, she is now attempting  the Carnatic violin.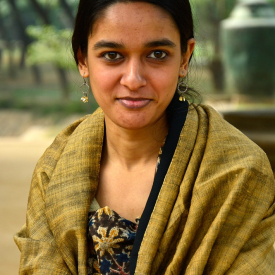 Niharika Gupta
Niharika studied English and Anthropology at the Universities of Delhi and Oxford, and has worked in editing, translation and cultural event management. She hopes one day to learn coding.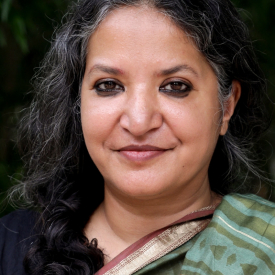 Preeti Bahadur Ramaswami
Preeti is Consultant for Content and Development at Sahapedia. Preeti is an art historian based in Delhi. She has worked on music history, miniature paintings and aesthetics, and seeks connections across disciplines. She has taught art history at several institutes in Delhi, including the Delhi College of Art, the School of Arts and Aesthetics, JNU. She has published papers on art history and contemporary art, and worked on collaborative projects including film and exhibitions.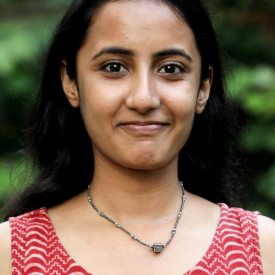 Priya Poddar
Priya is a Project Coordinator for the Outreach team at Sahapedia, as a part of which she handles Museums of India. She graduated in Physics from the University of Delhi, and has, since, expanded her interests horizontally into heritage, culture, food and film photography. She has led heritage walks in Khari Baoli, and has a collection of lost passport-sized photographs she finds on the metro.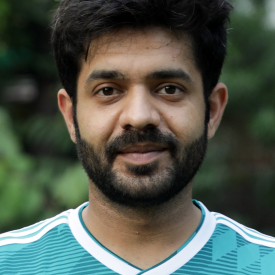 Rahul Yadav
Rahul is the Digital Communications Manager at Sahapedia. A graduate from SSCBS with a specialization in Marketing, he has previously worked with start-ups like Grofers and Paytm. He loves running, watching sci-fi movies, and can often be found with a guitar in hand. He is also writing a book which, he hopes, will be published soon.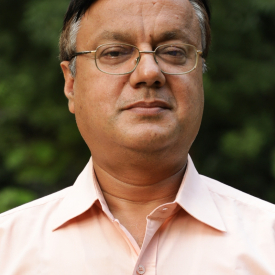 Ram Krishna Banerjee
Ram heads Finance, Admin. and HR at Sahapedia. He has studied science, business administration, cost and management  accountancy, and is a certified Corporate Social Responsibility (CSR) professional from the Indian Institute Of Corporate Affairs (IICA). He  has worked for over two decades, in both the corporate and the social sectors. Before joining Sahapedia, he was working with the National  Foundation for India, a leading grant-making organization in the country and was handling a wide range of functions relating to Finance,  Human Resource and Administration. Ram has an interest in music and languages, and has studied French at Inlingua and Alliance Francaise.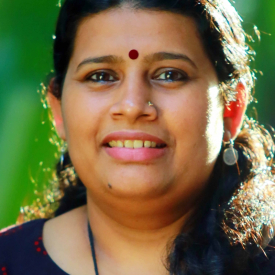 Ranjini Krishnan
Ranjini is a Senior Research Coordinator at the Sahapedia office in Kochi. She holds a PhD in Cultural Studies from the Centre for the Study of Culture and Society, Bangalore. She has published widely in both English and Malayalam. She has also scripted several documentaries, including A Pestering Journey (2010), which won the National Award that year, and co-scripted a feature film, Kanyaka Talkies (2013), which won the award for the best script at the New York Indian Film Festival. Her current explorations are geared towards creating a platform in which the creative arts and critical thinking converge. She has co-curated a four-day thinking summit at the Kochi Muziris Biennale 2016-17 on the same theme. Ranjini is a trained Carnatic classical vocalist, and has performed at concerts before venturing into academics.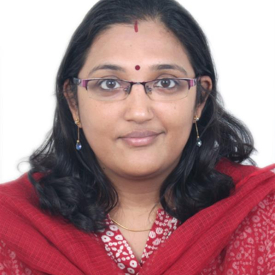 Resmi Kakkat
Resmi is Office Coordinator at Sahapedia's Kochi office. She has worked on the Cultural Mapping of Fort Kochi and Mattancherry project by Sahapedia. She has an undergraduate degree in Sociology and a postgraduate diploma in Office Administration and Management. She has worked in various roles with exposure to Finance, HR, Admin and Teaching.
Robinson Raju
Robinson is Commissioning Editor at Sahapedia. After studying English Literature at St. Stephen's College, he worked in academic publishing for 6 years, which led him to develop a keen interest in the dissemination of scholarly knowledge and in understanding how it is used by researchers across the world to inquire, critique and respond to human and ecological issues. His curiosity is not merely bound to digital publishing; he likes to while away time in trying to synthesise neuroscience with the humanities.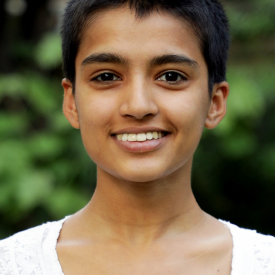 Shrey Maurya
Shrey is an Assistant Coordinator with the Content Team at Sahapedia. She has studied Political Science at Lady Shri Ram College for Women, and Visual Art at the School of Culture and Creative Expressions, Ambedkar University. She is also trained as a Facilitator of group processes and Growth Labs with Sukrut Psychotherapeutic Lab. Her interests lie at the intersection of culture, psycho-technologies and visual images, and she hopes to pursue an education around these subjects. She likes to draw insects, fold origami, read voraciously, and take extremely long walks.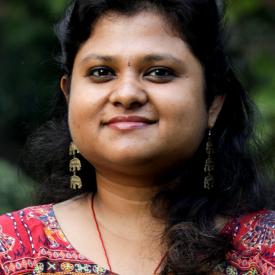 Shruti Chakraborty
Shruti is a Digital Editor at Sahapedia, weaving stories out of the vast treasure trove of Sahapedia's research database. She is a trained journalist who has worked with publications such as Mint, Businessworld and IndianExpress.com. A traveller and foodie at heart, her life's goal is to travel the world, and get paid for it.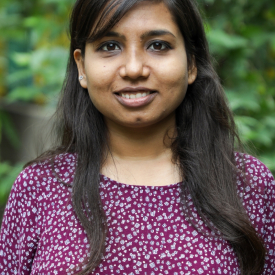 Shweta Keshri
Shweta is the Senior Outreach Manager at Sahapedia. She studied Psychology at Amity University, Noida, and went on to pursue a master's degree in Art, Design and Communication from the CEPT University, Ahmedabad. She has worked in national and international media houses in the capacities of journalist and copy editor. She was a gymnast growing up, and in her free time, likes to write short stories.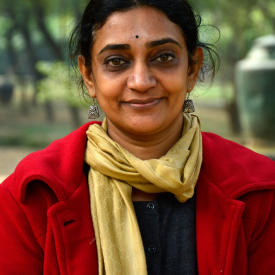 Sindhu V. Nair
Sindhu works on editing and creating modules for Sahapedia as a consultant editor. She has a master's degree in English  literature from University of Kerala and has taught in schools in Kerala, Bihar and Delhi. She has also worked as a freelance translator for  non-profits and independent publishers. She has translated into English V T Bhattathiripad's classic autobiographical work in  Malayalam, Kanneerum Kinavum (My Tears, My Dreams). Her translation of the life and experiences of artisanal fishers was published by  International Collective in Support of Fishworkers, a Chennai-based NGO.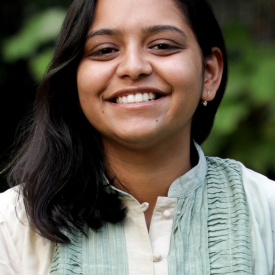 Soniya Kanchan
Soniya is a Digital Communications Manager at Sahapedia. A native of Jodhpur, she studied Journalism and Communication at Manipal University, Bangalore, and received a postgraduate diploma in Advertising and Public Relations from the Indian Institute of Mass Communication, Delhi. She has worked with organisations like CNBC Network-18, WAT Consult, and Vibgyor Brand Services, and has volunteered with the Snow Leopard Conservancy in Ladakh. She hopes to travel the world someday, and capture captivating stories from across the globe.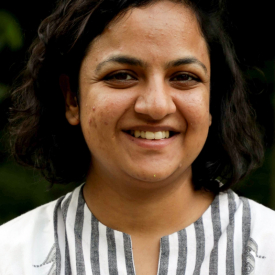 Tarini Manchanda
Tarini is a Research Coordinator at Sahapedia. She shoots videos, edits texts and coordinates research related to culture and conservation. She has graduated in Environmental Policy from Colby College, and in Sociology from South Asian University. Tarini has made documentary films on ecological movements. Her work has been supported by PSBT, WWF-India, UNHCR, and Jagori. She is working on a long-term documentary related to dreams and an oil spill in Nagaland, a topic she researched during the course of her master's degree. Tarini is intrigued by art movements and languages.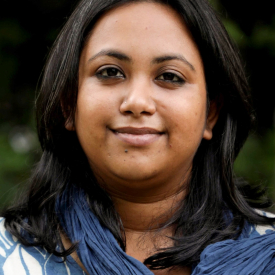 Upama Biswas
Upama is a copy editor with Sahapedia. A native of Kolkata, she studied English Literature at St. Xavier's College, Kolkata, and has a certificate in Publishing from the Seagull School of Publishing. She has worked with publishing houses like Niyogi Books and Rupa Publications in the past. She dreams of opening a curio-cum-book shop or a puppy day-care centre and to learn to play the bongo when she retires.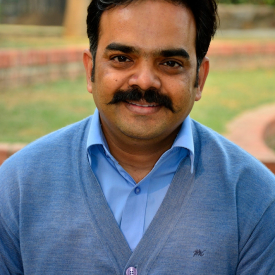 Vaibhav Chauhan
Vaibhav has trained in managing and conserving heritage. A founder member of Sahapedia, he is its secretary and is responsible for  resource development and operations. Vaibhav has top-up degrees in sustainable tourism, digital marketing, IPR, CSR and management  from institutions that include IIT-Bombay, National Law University and Harvard Business School. He has worked with the National Mission  for Manuscripts and Sangeet Natak Akademi. His passion is to leverage technology to reach travellers, students and enthusiasts. He  curates specialised tours in north India, and created India's first Mobile App (Android) on museums.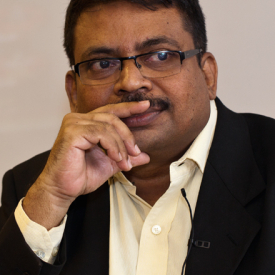 M.D. Muthukumaraswamy
M.D. Muthukumaraswamy is a Tamil writer and a folklorist who heads National Folklore Support Centre, Chennai from its inception in  1997. He studied literature and philosophy and his doctoral dissertation was on Semiotic Analysis of Bharatha Koothu: A study in  theatrical communication. He edits Indian Folklife , Indian Folklore Research Journal and Journal of Ethnomusicology. His publications  include edited volumes Voicing Folklore: Careers, Concerns and Issues, Folklore as Discourse, Many Voices One Nation and the  co-edited volume "Folklore, Public Sphere and Civil Society". He holds several visiting professorships both in India and abroad, including  University of Addis Ababa, Ethiopia, and University of Würzburg, Germany.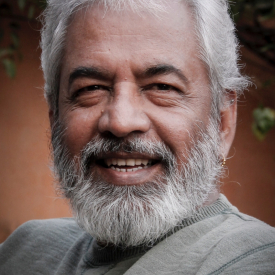 Dinesh Khanna
Dinesh Khanna is a visual consultant with Sahapedia. He studied Economics at Delhi University and turned to photography after a short stint in the advertising world. For the last 26 years he has been involved in creating images for advertising, editorial and corporate clients, specifically in the area of food, still-life, people and interiors. Dinesh's work has been showcased in both solo and group exhibitions around the world. He has to his credit two pictorial books—Bazaar and Living Faith—and recently, two books commissioned by the Rashtrapati Bhavan and Sahapedia—Right of the Line: The President's Bodyguard and Life in Rashtrapati Bhawan. He is actively involved in photography education and conducts workshops regularly under his personal brand—Photoyatri.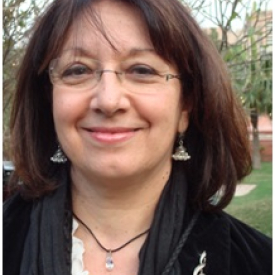 Martine Chemana
Martine Chemana, International Consultant at Sahapedia, has a PhD in Indian Studies from EPHE, Sorbonne, Paris and has been a research scholar and visiting lecturer of Art and Media, Indian Theatre, Indian Studies, Intercultural Studies, International Cultural Relations at the Universities of Paris 3, Sorbonne and Paris 10, Nanterre. She is also a trained Kathakali dancer.