Introduction
Puppetry, derived from the Greek word 'neuroplasta' meaning string pulling, has been a popular form of communication since the ancient times. Puppetry has evolved over the years, starting with more traditional forms such as rod1, string2, glove3 and shadow puppetry4 to experimental ones like sock puppetry5, video puppetry6 and muppetry7.
India has a rich legacy of using puppetry in storytelling and performative traditions for therapeutic, educational and socio-political purposes (Ghosh and Banerjee 2006). Puppetry has been mentioned in ancient texts such as Arthashastra and Kamasutra and is also integral to folk traditions in Rajasthan, Gujarat, Assam, West Bengal, Orissa, Karnataka, and Maharashtra (Pandey 2017)8. With the advent of film and television, newer forms such as video puppetry have emerged. Video puppetry first came to India with the 1961 film Hattogol Vijoy. Thereafter, Doordarshan produced short educational stories for children and adults that often featured puppets (Ghosh and Banerjee 2006).
This article looks at the introduction and evolution of puppetry in children's television shows on Doordarshan.
Background: Children's programming on Doordarshan
Television in India started in 1959 with National Network Doordarshan. Its producers, directors and writers came from a variety of backgrounds, such as mass communication, literature, theatre and education.
Initially, children's programming in Doordarshan was purely educational in nature and involved specialists like Yash Pal and Binod C. Agrawal. There were classroom-based instructional programmes that sometimes involved puppetry.
The establishment of the Doordarshan Mumbai Kendra in 1972 brought in more entertaining shows, including four live-action children's programmes—Kilbil, Khel Khilone, Santakukadi and Magic Lamp. Since the Mumbai Doordarshan Kendra was one-of-a-kind, its production staff had no background in television or children's programming. They simultaneously worked on several programmes in diverse genres. For instance, the producer of Santakukadi, Nayana Dasgupta, was working on game shows and news programs, while Mariam Jetpurwalla from Magic Lamp worked in educational television and drama.
There was a mixed response towards the prospect of producing children's shows. For Kunwar Sinha (pers, comm., December 23, 2017) the producer of Magic Lamp, it was 'a temporary arrangement'. Nischint Hora (pers. comm., November 24, 2017) of Magic Lamp says the children's shows were dumped on producers and they took it up with reluctance.  Nayana Dasgupta (pers comm., October 18, 2017), on the other hand, was very positive about taking on something challenging and productive for the child.
With no briefs and no research on children's programming, the producers created shows by incorporating themes and elements of their interest and expertise. One such element used widely was puppetry.
Puppetry in Doordarshan's children's programmes
The producers at Mumbai DD believed that puppets were visually engaging, and could evoke the children's imagination. Puppets also allowed children to open up easily and play out their fantasies in a participatory way. Bombay Doordarshan featured three shows with puppetry—Kilbil, Khel Khilone and Magic Lamp.
The producers were greatly inspired by Sesame Street, a popular American children's television series featuring puppetry among other things. Meena Naik  was introduced to Sesame Street's advanced puppetry while traveling to Europe in 1974. 'I wanted to make puppets of that kind but it was not possible here because there was no academy or institute where I could have got trained', she says (pers. Comm., October 19, 2017). So she made a trial puppet and started anchoring with it. Meena Naik later went on to use puppetry beyond television to connect with children in educational and post-trauma settings. Today she heads the Puppetry department at the University of Mumbai.
Shukla Das of Magic Lamp, on the other hand, had actual experience in puppetry from attending the Sesame Workshop (then known as Children's Television Workshop or CTW) in Georgia, USA. She was able to introduce a variety of puppets on the show, by incorporating the Sesame Street format into it.
Although stemming from the same inspiration, each show experimented with puppetry in different ways, within limited budgets and lack of training.
Kilbil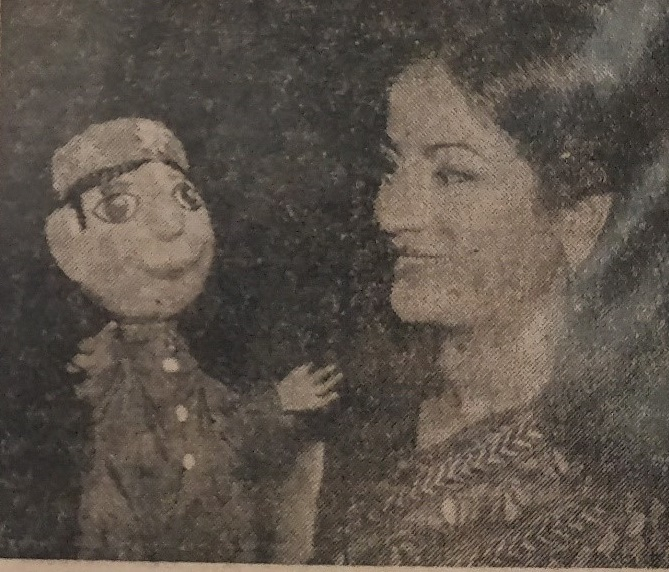 Kilbil was a Marathi show that aired on Doordarshan from 1972 to the 1980s. It mostly followed the anchor-puppet format. Meena Naik would appear with her puppet named Dhitukliya, meaning 'small boy' in Marathi. Dhitukliya was a glove puppet designed by Naik herself, and it was voiced by a child artiste. Meena Naik and the puppet would have conversations about different topics, such as cleanliness, respecting elders, forms of classical dance, etc.  
Khel Khilone
Khel Khilone was a Hindi show that also started in 1972. During her term on the show, Meena Naik introduced two puppets—Gittu and Maharaj. These were simple glove puppets that would sit with the anchor and speak on a particular theme. Whenever a lesson was imparted, the message would be repeated so that the child understands it. Besides Naik, the veteran actor Kamini Kaushal also used puppets while anchoring the show.  
Magic Lamp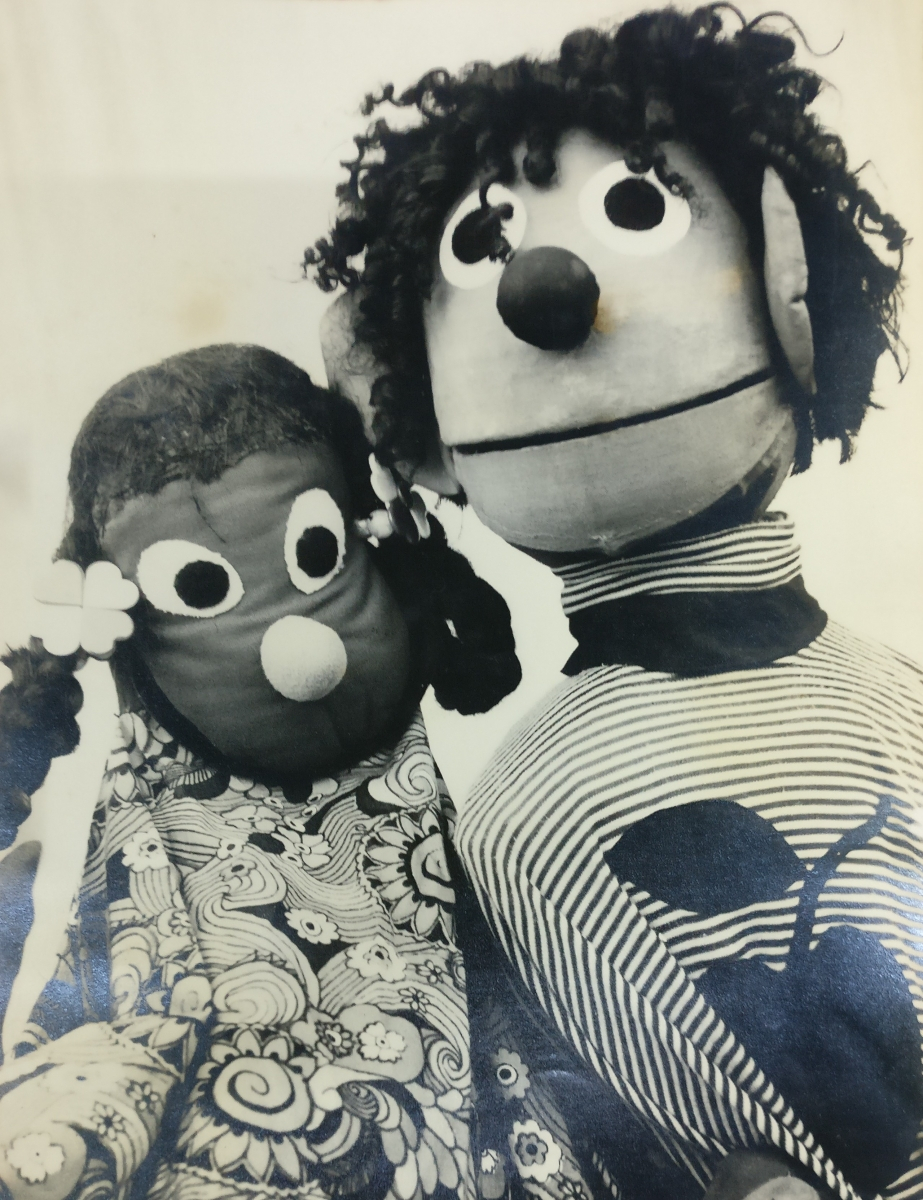 Magic Lamp, which started in 1972, was produced for the English-speaking children. For the first two years, the show was produced by Kunwar Sinha and Mariam Jetpurwalla. It featured Nandita, an anchor cum ventriloquist who appeared with her glove puppet Tikku.
With the arrival of Shukla Das as a producer, Magic Lamp was given a complete makeover. With her training in puppetry and familiarity with Sesame Street, Shukla created a show with multiple puppets and muppets. These puppets performed different functions on the show. Alu and Phullu were rod puppets who were part of the conceptual learning-based Apple House series. The muppet Sloppy, meanwhile, would carry letters from viewers and read them out. Panna, a tiny glove puppet inspired by Henderson's Kermit the Frog, was part of the team-building oriented Panna Clubs. Magic Lamp also featured puppetry outside the screens of TV by having these characters interact with the children in the real world.
Puppetry in children's programming today
In the latter years, children's television saw a more diverse use of puppetry. For instance, the Delhi DD production Potli Baba Ki (1991) narrated Indian and Eastern folk tales using puppets.
But the biggest milestone of puppetry in Doordarshan's children's television programming was the debut of Galli Galli Sim Sim (GGSS), the official Indian adaptation of Sesame Street, launched in 2006. It has remained on air ever since and is currently producing its tenth season. The show is not financed by Doordarshan but is aired on its national and regional channels. Though the original show is in English, GGSS is translated to Gujarati, Marathi, Tamil and Malayalam for its regional viewers.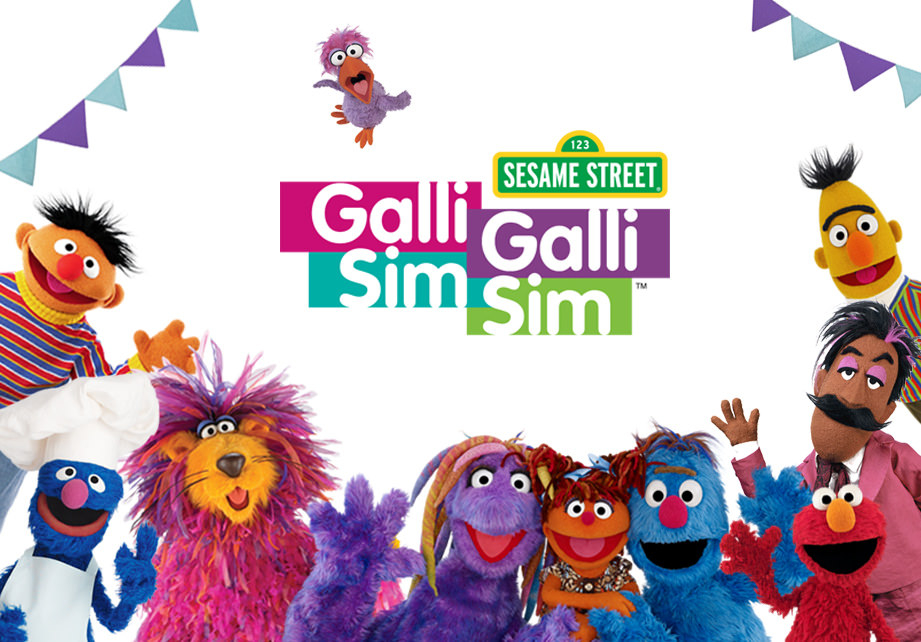 'Muppets enjoy a great popularity among kids,' says Sashwati Banerjee (pers. comm., December 13, 2017), Managing Director of Sesame Workshop India, the creator of Galli Galli Sim Sim, continuing, 'Contrary to animated foreign content, these muppets are real for children as they come to life and talk to the young viewers in their language. They understand their problems and try to find solutions together. But getting the appropriate talent and training for puppetry and muppetry in India is still a challenge.'
Along with its technique, GGSS is also praised for the quality of its content. The show touches upon various child-centric issues, like bullying, self-esteem and confidence, coping with social and emotional challenges in a competitive world, and many more. 'GGSS is among the very few well-researched high-quality educational shows for young children in India,' Sashwati says (pers. comm., December 13, 2017). Every episode of GGSS is well-researched, right from the topics covered on the show to the feedback from the audience on message comprehension. The show also promotes active involvement of parents and caregivers in the overall development of their kids.
Galli Galli Sim Sim has also introduced an animated show Chamki Ki Dunia which featured GGSS's popular characters. The series is led by the popular muppet Chamki, now in an animated form, and addresses topics such as early literacy, creative thinking and reasoning, family and community life, healthy habits, and appreciating cultural plurality.
Conclusion
The use of puppetry in Indian children's programming has come a long way. Though India has a rich local puppetry tradition, the influences of puppetry in children's television have been largely international. Galli Galli Sim Sim, though similar in structure to Magic Lamp (since both are based on Sesame Street) enjoys many perks that were unavailable to Magic Lamp in the 1970s, such as a strong research base, adequate funding and a larger reach through transmission in multiple languages. 
Puppetry as a medium makes for more interactive engagement with children than animation due to its two-way connect. The puppets and muppets can move out of the television screen and interact with children in real life in their original form and the children themselves can be brought into the studio to mingle with the puppets, as famously seen on Magic Lamp. Animation's interactivity, in this case, is limited to having actors wearing costumes of the popular characters or creating a holographic representation. Additionally, the children can't be transported literally into the world of the animated series.   
DD Kids, Doordarshan's upcoming channel for children, must leverage on its forte in video puppetry by including it as an integral component within its shows, particularly those involving entertainment-education.
Notes
This puppet has a main rod with articulated joints to hold the puppet and two thin rods attached with two hands of puppet for manipulation.
This puppet has many joints and is suspended by a string whose ends are looped around puppeteer's finger to control various parts of puppet's body.
Puppet-like glove that's manipulated with the little finger, with its arms controlled with the thumb and middle fingers and head with index finger; this figure is seen from the waist upward and usually has no lower body which produces a lopsided effect with one arm higher than the other.
This is produced when the audience can see only the shadow of the puppet and not the real one.
Contemporary puppets where the fingers and thumbs are in toes and the back of wrist is the heel. The toe is the mouth.
Video or canned puppetry: Puppetry done for the camera.
Refers to puppets resembling those of the Muppet Show or built by the Jim Henson company. Sesame Street began by Jim Henson along with Joan Ganz Cooney in 1968 and was well known for its muppets such as Big Bird, Oscar the Grouch and Kermit the Frog. The muppet mouth is opened and closed by the puppeteer's hand. The puppet held by right hand and one moves the hand-sticks by the left hand.
The string puppets of Rajasthan are known as Kathputli (or wooden puppets). The puppeteers belong to rural areas and the puppet theatre is nomadic in nature. West Bengal has Putul, rod puppets made from clay and rice husk, with Putul Natch (Putul Performances) usually based on episodes from Ramayan, Mahabharat and other popular mythology. Orissa has rod puppets called Sakhi Kundhi which were originally used in narrations of Ramayan and Mahishasur mardini but are now performed on all kind of themes. Puppets in the Southern territories include Goyambatta and Togalu Gombeyatta in Karnataka, Bomalattam of Tamil Nadu, Tholapavakuttu of Kerala and Tholu Bomalata of Andhra.    
References
Ghosh, S., & Banerjee, U. K. 2006. Indian Puppets. New Delhi: Abhinav Publications.
Pandey, A. 2017. 'Puppetry - The Traditional Folk Theatre of India'. International Journal of Research - Granthaalayah, 5(1), 355–361. doi:https://doi.org/10.5281/zenodo.265331