Chandigarh is known as Le Corbusier's city, but unknown to many, there was a Polish architect who could have been the City Beautiful's architect. As part of the series 'Reading a City', Sahapedia focuses on Matthew Nowicki's story and his vision of a Chandigarh that could have been. (In pic: Architect Le Corbusier's 'Open Hand monument; Photo courtesy: Ron Cogswell/Flickr)
 
It was because of a tragic accident that Chandigarh came to be associated with Swiss-French architect Le Corbusier. Chandigarh should have been known as the city of Matthew Nowicki.
The 44-year-old Polish architect 'Maciej' Nowicki's life ended in August 1950 when his plane, on its way from India to the US, crashed near Cairo, Egypt. The world was poorer for losing a brilliant architect of great promise.
Two weeks earlier, he had written to American planner and architect Albert Mayer, 'I have found at last the exact words of Krishna, 'Indifferent to pleasure and pain, to gain or loss, to conquest or defeat, thus make ready for the fight. . . as do the foolish, attached to works, so should the wise do, but without attachment, seeking to establish order in the world'.'[1] This translation of the Bhagavad Gita (2:38), partly literal, clearly provided solace to young Nowicki, who had put everything into designing what he wanted to be a 'happy' city rather than a grand one. He was the right person for it because he too had seen lives destabilised by mindless conflict.
Building a City of Hope
The Chandigarh project spoke to Nowicki in a way that the earlier ones had not. As a serious and sensitive architect in Poland, very few of his designs had got built—including one for a mosque and another for low-cost housing. During World War II, Nowicki was part of an 'underground' group of architects who resolutely planned for a new Warsaw, which would rise on the ashes of the bombed city.[2] When peace returned, he was part of the team that rebuilt the city. In post-1947 India, Chandigarh would also be a city of hope for people who had been forced to leave their beloved place in what had become another country.
That Nowicki was invited by Albert Mayer to join the team in early 1950 was happenstance. From 1947, his career had been on a more mainstream route, when he worked with Le Corbusier on the United Nations building in New York.
Also see | A Journey through History: J.S. Grewal on Teaching and Research at Chandigarh
Mayer, like Edwin Lutyens, had a choice before him—should this new capital for Indian Punjab be a traditional Garden City, have contemporary brutalist architecture, or be self-consciously 'Indian' in architecture? He imagined a city that would be a symbol of pride, and find place in 'the Indian idiom'—which inspired the idea of a mosaic of neighbourhood unit, with the sense of a village, rather than a geometrically gridded city. This reflected the Austrian architect Camillo Sitte's plea for 'irregularity' in symmetry.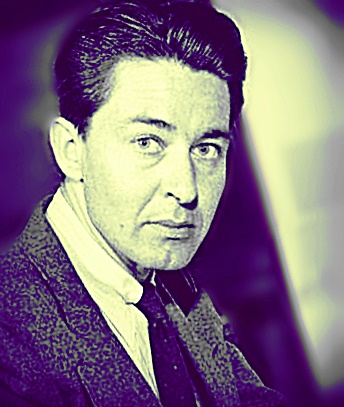 Detailing Neighbourhoods
Nowicki was hired to exercise 'architectural control' over the capitol complex, the central business district, and the railway station, while Indian architects worked on the details of housing. However, he found himself doing the details as well. The first generation of town planners in India could not work with his confidence and at his pace, and Nowicki decided to spend two months in Shimla waiting for them to organise themselves. He absorbed the details of Indian culture and produced a number of sketches for low-rise neighbourhoods (super-blocks)—with playful variations in colours, design and texture—complete with water channels and courtyards.
These neighbourhoods were to be connected to a wide axis of monumental state buildings and parks, sloping off to the hills. This embodied what he called 'the holiday function', his ideal being the central axis of Paris, which disappeared into the Bois de Boulogne woods. Nowicki's 'leaf' plan for Chandigarh responded to topography, prevailing winds, and proposed uses—meandering streets, small neighbourhoods, and a fan-like shape, between the two riverbeds of seasonal streams Sukhna Choe and Patiali Ki Rao.
Official meetings and other hindrances took up a lot of time. But Nowicki refused to feel frustrated, and concentrated on the details, not on the capitol complex or the central business district. While working on the rebuilding of Warsaw in 1945, Nowicki had suggested two cities within the same landscape, one for vehicles and another for pedestrians. He brought this aspect into his Chandigarh design, as well as in his earlier work on low-cost housing.
Also read | How Cities have been Interpreted over Time
If Nowicki was wary of monumentality, then he equally wanted to avoid 'the drab appearance of well-known refugee housing groups'. 'Human well-being seems to depend on the emotional quality of space as much as on the sanitary factors of light and air,' wrote Norma Evenson in her book Chandigarh (1966).[3] Avoiding parallel blocks, magical effects could be achieved by playing with sunlight and shadows.
Within months of Nowicki's death, Indian officials had spoken to Le Corbusier, and within a year, a new team had been put in place. They retained the overall Mayer–Nowicki plan, while changing their curvilinear neighbourhood designs to a regular grid. The Chandigarh we know began to take shape. Nowicki's designs died with him.
This article is the last instalment of a nine-part series on Reading A City by Dr Narayani Gupta on The Print.
---
Notes
[1] His typed letter is available in the Albert Mayer Archives in the Regenstein Library, University of Chicago.
[2] The Nazis planned to reconstruct the city of Warsaw as a Nazi model city after its bombing. Named Pabst Plan, after Friedrich Pabst, the Nazis' 'Chief Architect for Warsaw'.
[3] Norma Evenson, Chandigarh (California: University of California Press, 1966).