In the backdrop of sparsely forested hillocks, the Cherki Mahal stands out as a picturesque monument in the Shankari valley of Chhattisgarh. Located between the Bhoramdeo complex and the Madwa Mahal, the site is the smallest and simplest of the three. The site of Cherki holds a lone structure, a monolith plainly ornamented enshrining a Sivalinga in its sanctum.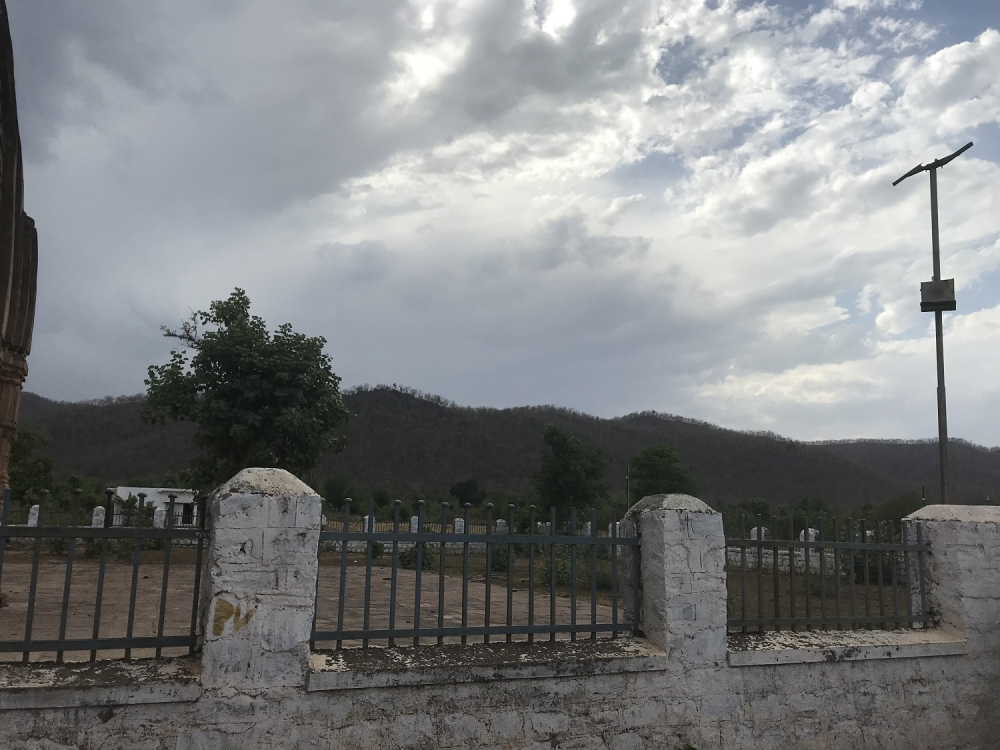 Shankari Valley, Chhattisgarh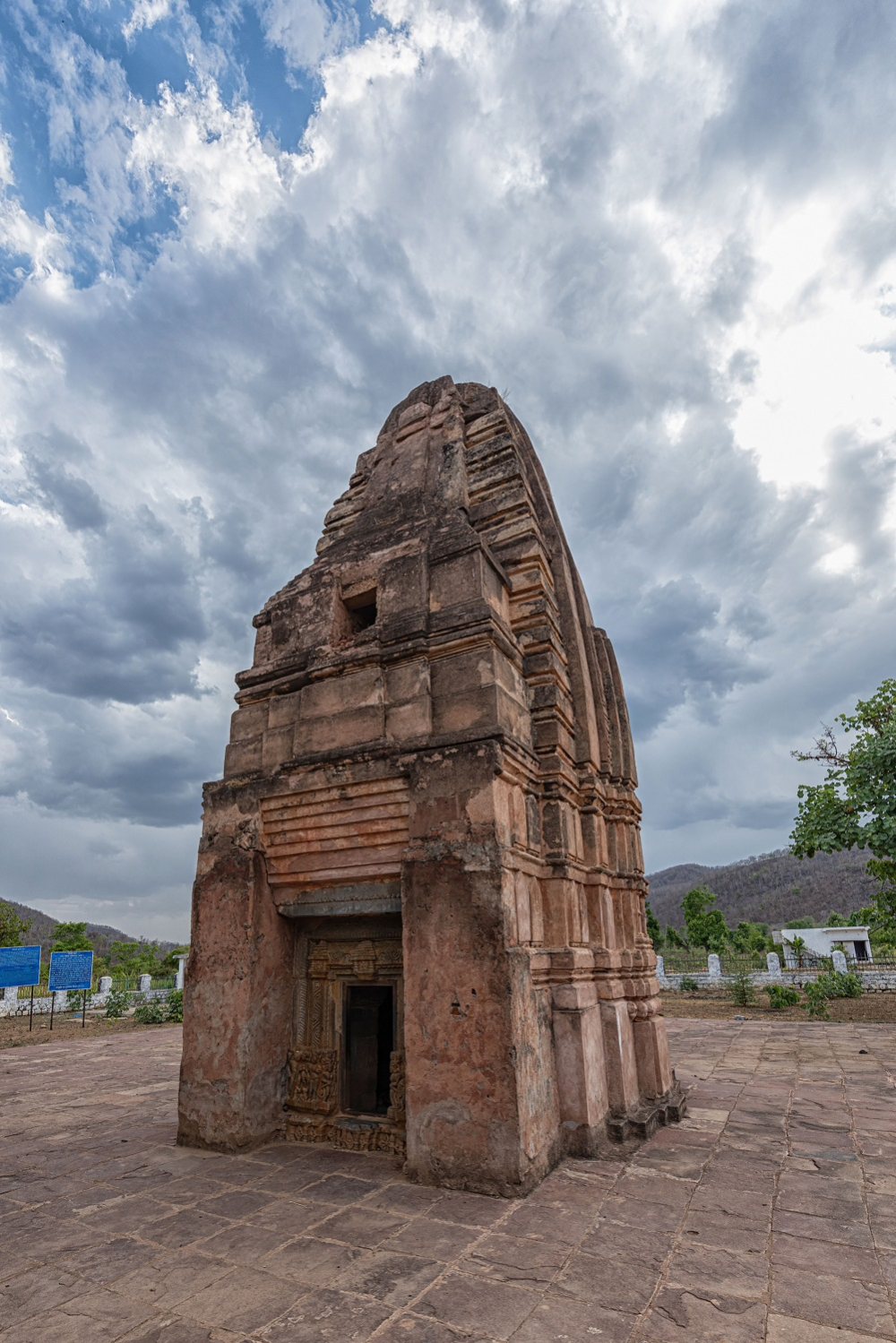 Cherki Mahal, North-east View
Local lore dictates that this temple was built by a Naga chief in the 14th century and could possibly be affiliated to Siva. However, one can assume the shrine was built for the shepherd (Cherki) communities of the region by the ruler to consolidate his legitimacy in a region dominated by grazers. In local dialect the word 'cherki' means shepherd, hence the shrine owes its nomenclature to the shepherd community who would bring their cattle to the monument for shelter and shade. This is a popular belief among the villagers. 
Architecture
The Cherki mahal is an east facing brick and stone structure with no ornamentation on its outside. On plan, it consists of a garbhagrha (sanctum). Perhaps, the original structure had an ardhamandpa (entry hall) or a mandapa (hall). It rises into a tall pyramidal superstructure (shikhara) with crude outward projections along its vertical lengths on all four sides resembling an early latina (spire) style. Its corner spires are horizontally layered. The temple certainly falls under the early Nagara (North Indian) idiom.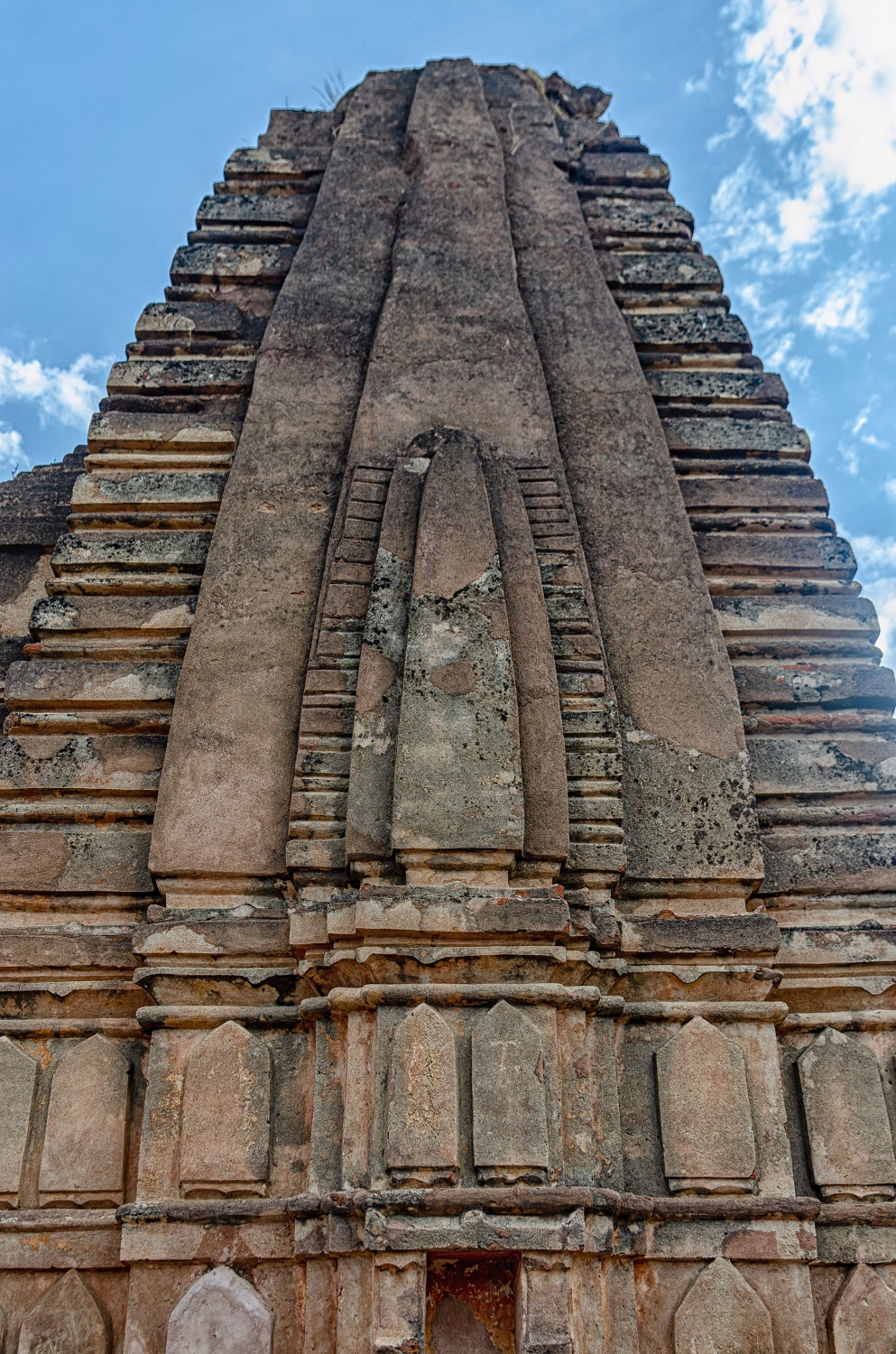 Shikhara of Cherki Mahal
Unlike Bhoramdeo and Madwa Mahal, this temple is devoid of sculptures, except its doorjamb. The doorway of Cherki Mahal consists of five jambs (shakhas)- two foliage bands (lata-patra shakhas) followed by a pilaster (stambha shakha), foliage band and an outer lotus petal band (padma shakha).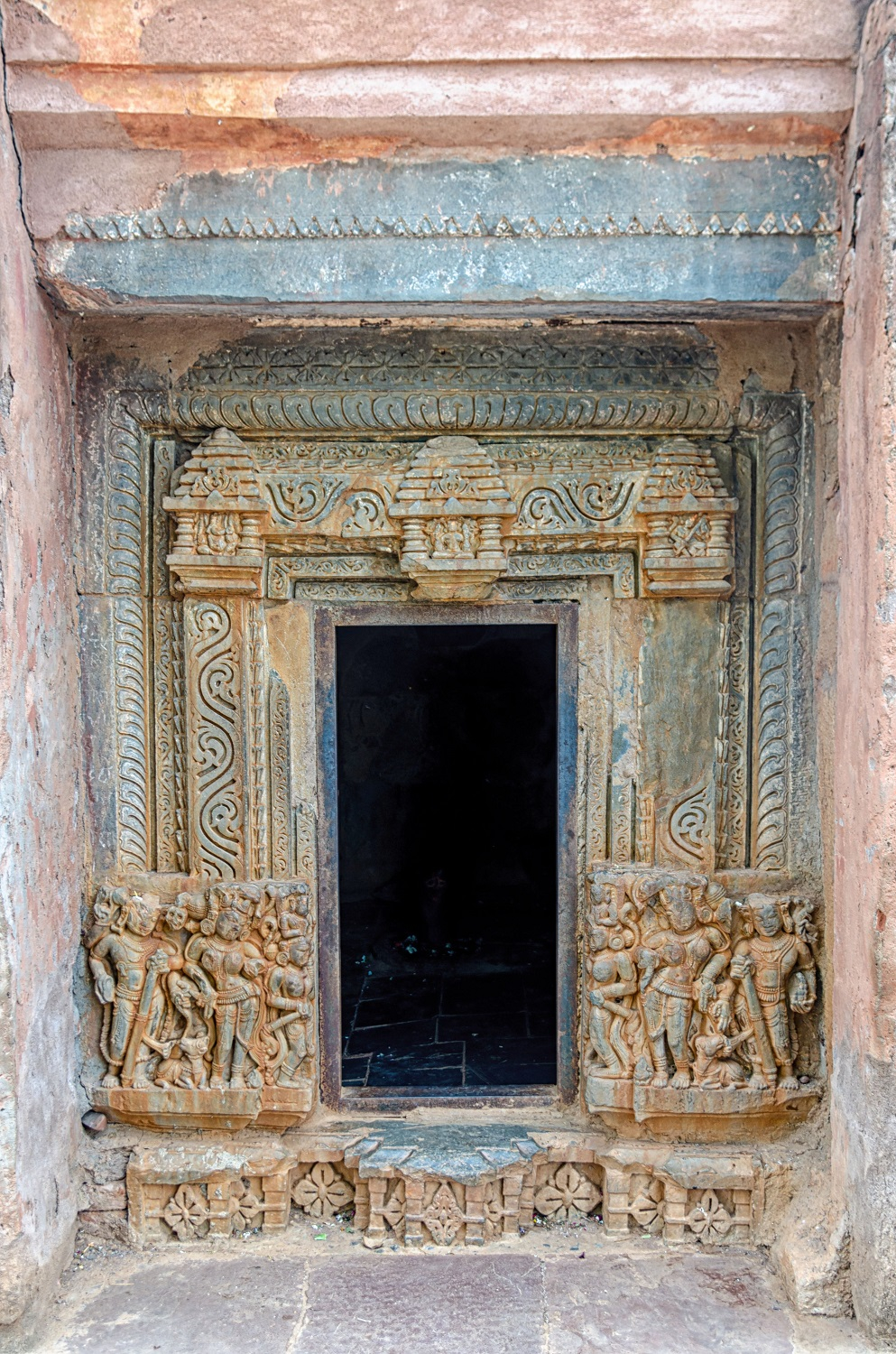 Cherki Mahal, Doorway to the Garbhagrha
The lintel exhibits Ganesha, Gajalakshmi and Ardhanareshvara. The base panels depict scenes with dvarapalas (door-guardians) and river goddesses. 
Surrounding the sivalinga are a group of fragmented stones made in the honour of departed saints. The grabhagrha also houses a Ganesha sculpture in a niche on the north wall.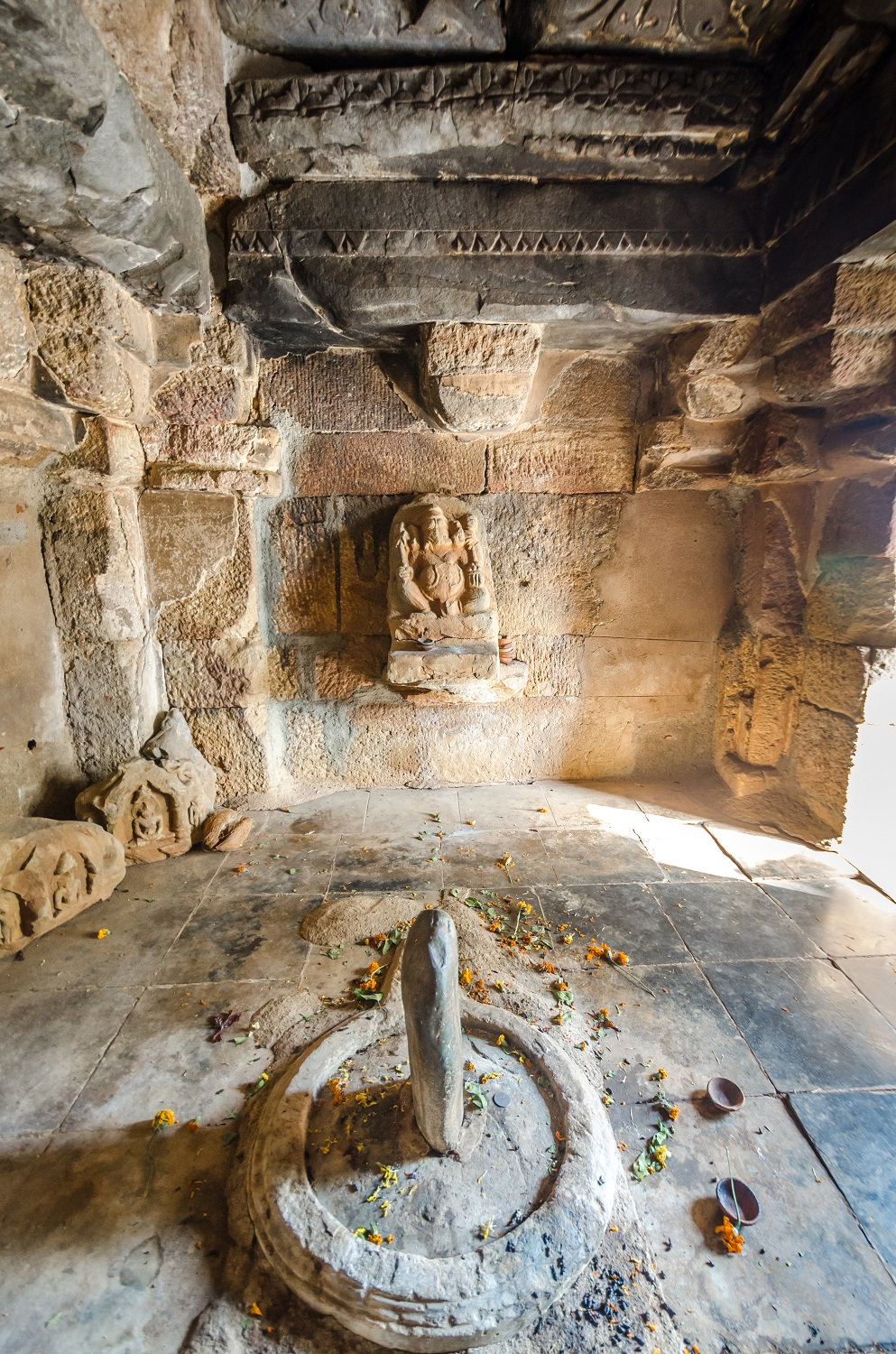 Garbhagrha Enshrining Sivalinga and Dislodged Sculptures of Ganesha and Seated Male
The Cherki Mahal is massively restored, which complicates its original architectural composition and affiliation. Its association with the nearby sites of Bhoramdeo and Madwa Mahal remains little known. However, its relationship with the local communities remains strong. 
This content has been created as part of a project commissioned by the Directorate of Culture and archaeology, Government of Chhattisgarh to document the cultural and natural heritage of the state of Chhattisgarh.