While most Indians celebrate Friendship Day on the first Sunday of August, did you know that several communities in Chhattisgarh and Madhya Pradesh have been celebrating a ritualistic friendship festival called Bhojali for years? (Photo Courtesy: Dhruv Dewangan)
 
Friendship Day might be the creation of the greeting-card industry—initiated in 1930 by Hallmark Cards founder, Joyce Hall—but the idea of a ritual to seal friendships is prevalent in many Indian communities. Years before the United Nations declared July 30 as the International Day of Friendship (although in many countries, including India, it is observed on the first Sunday of August) in 2011, girls in the hinterlands of Chhattisgarh and Madhya Pradesh were practising an age-old tradition that celebrates friendship.
A far cry from the cards-exchanging, gift-giving and friendship-band-wearing universe that we are familiar with, the ritual of Bhojali (and its many versions) is rooted in the worship of Pili Bai or Bhojali Dai (Bhojali goddess-mother) and culminates in oaths of friendship that last a lifetime. This ritual, albeit not as widespread and commercial as its international counterpart, is practised across regions (such as Raipur, Phuljhari and Surguja) that are primarily in the current state of Chhattisgarh.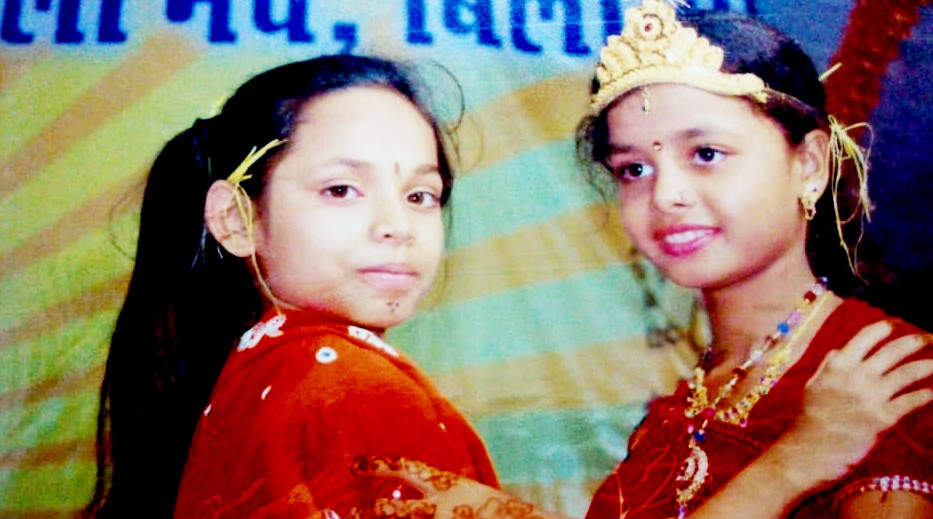 There are 12–15 types of ritualistic friendships in Chhattisgarh, which can be between two men or boys, between two women or girls, and even between men and women (Courtesy: Dhruv Dewangan)
A variant of the 'friendship band' is seen here as well, with girls tying tinsel to each other's ears, and even occasionally around their wrists. 'There are 12–15 types of ritualistic friendships in Chhattisgarh alone. They can be between two men or boys, between two women or girls or even between men and women…though that is more like a brother–sister relationship…Bhojali is usually for unmarried girls, as Sakhi is for married women,' says Rahul Singh, Deputy Director, Directorate of Culture and Archaeology, Chhattisgarh. Even though married women sometimes participate in the festival, ritualistic friendships only take place between unmarried girls.
Also see | Chhattisgarh Heritage
This oath of friendship is just one aspect of Bhojali. The festival takes its name from bhojali (wheat or barley) seedlings, which are planted in a cane basket full of cow dung for nine days. During this time, the saplings are kept in the dark and worshipped by women (mostly unmarried) as Bhojali Dai or Pili Bai. Every evening, the women gather to sing Bhojali geet (special songs for the festival) and perform puja.
'The word bhojali has several referents: a female festival, the accompanying verbal song tradition, the goddess worshiped and honored during the festival in her form as wheat seedlings, and the ritual friendship formed by exchanging the "cooled" seedlings at the end of the festival as prasad,' writes Joyce Burkhalter Flueckiger, Professor of Religion at Emory University, in Gender and Genre in the Folklore of Middle India.
Related | Monsoon Festivals of Chhattisgarh
Singh says that after the girls exchange tinsel, they 'no longer refer to each other with their given names, but as bhojali, guiyan, mitanin, goie and other similar terms of friendly endearment'. This bond, once formed in the presence of the goddess, not only lasts a lifetime, but is also respected by the families of the two participants.
Interestingly, the festival is celebrated during the Hindu month of Bhaadon (August–September), which overlaps with Friendship Day and Raksha Bandhan. While the actual date of planting and immersing the bhojali seedlings might differ from region to region, it usually occurs around either Ganesh Chaturthi or Raksha Bandhan. 
This article was also published on The Indian Express.