Maharaja Yeshwant Rao Holkar engaged great photographers and painters of the time to create portraits of him. Prof B.N. Goswamy writes about provocative American photographer and artist Man Ray's interactions with the Maharaja. (Photo courtesy: The Tribune)
This article appeared originally in The Tribune, Chandigarh, and is reproduced here with permission.
The Maharaja of Indore came to the studio (in Paris) to be photographed, also in Western clothes—sack suits and formal evening dress. He was young, tall and very elegant. I got a substantial order from this sitting. …Next year, the Maharaja was in the South of France with his young bride. He had taken an entire floor of a hotel in Cannes for himself and his retinue. I arrived in Cannes before noon, was assigned to my room in the suite … The Maharanee was an exquisite girl in her teens. She wore French clothes, and a huge emerald ring. The Maharaja had bought it for her that morning while taking a walk. …The next day I was asked to bring my camera to their suite … to make a series of photographs that would be a record of their honeymoon. First, I had to play some jazz to which the subjects danced, and then they sat down holding hands. I made a few exposures, after which I suggested that they pose separately for individual portraits.       

— Man Ray
The notes are those by Man Ray, that provocative American master of experimental and fashion photography—also a painter, a filmmaker, a poet, an essayist—who had made Paris his home in the 1920s and 1930s and was greatly sought after. And the person who sought him out, and whom Man Ray described in his autobiography in the words above, was the young Maharaja of Indore, Yeshwant Rao Holkar (1908–1961). At home in India, the Maharaja bore the title 'Maharajadhiraj Raj Rajeshwar Sawai Shri Sir Yeshwant Rao II Holkar XIV Bahadur', and the royal bride described by Man Ray was 'Maharani Shrimant Akhand Soubhagyavati Sanyogita Bai Holkar'. There are painted portraits of the young Maharaja dressed and looking most elegant in typical Marathi style, with the Holkar-cut turban on his head. But in Paris the royals were simply a young couple: dressed in western clothes, soaking themselves in the haut monde of the western world, maintaining there a stable that was the envy of the racing fraternity, buying the most exotic of cars then being made. The biographers of the Maharaja all make special note of the fact that the cars that he owned were "designed by himself and finished in Art Deco style with many great features". A different setting almost meant a different persona for the Maharaja and the Maharani.
Also read | How the Art of Portraiture Developed in India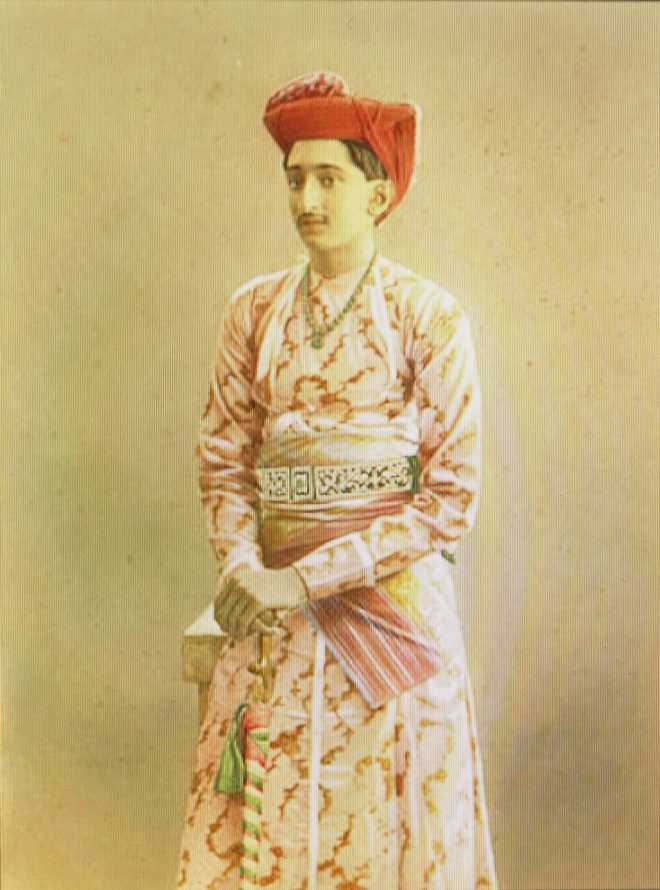 All this reminds one of course of another much-travelled ruler of an 'Indian State', and his passion for everything French, including naturally the city of Paris—Maharaja Jagatjit Singh of Kapurthala—but that is another story. One needs to get back here to Indore and to Man Ray, who once famously said: "I paint what cannot be photographed, and I photograph what l do not wish to paint." The artist was greatly interested in taking portraits, whether informal or staged. When, in one of his more famous portraits—that of Yeshwant Rao Holkar—he saw the possibility of rendering a celebrity who sometimes assumed a persona not originally his own, he showed the England-educated Maharaja "in a fashionable pose with crossed arms and a slight torsion of the body, looking away from the viewer, but bearing an almost imperceptible smile". Strong lighting was pressed into service, creating a bright halo around the figure but also a "crisp shadow" that blended with the Maharaja's clothing. As a critic noted, and a gallery note emphasises, Man Ray's strength as a portraitist consisted of "the simultaneous ability to let the sitters display their presence and bedazzle us with their significance, their long afterglow".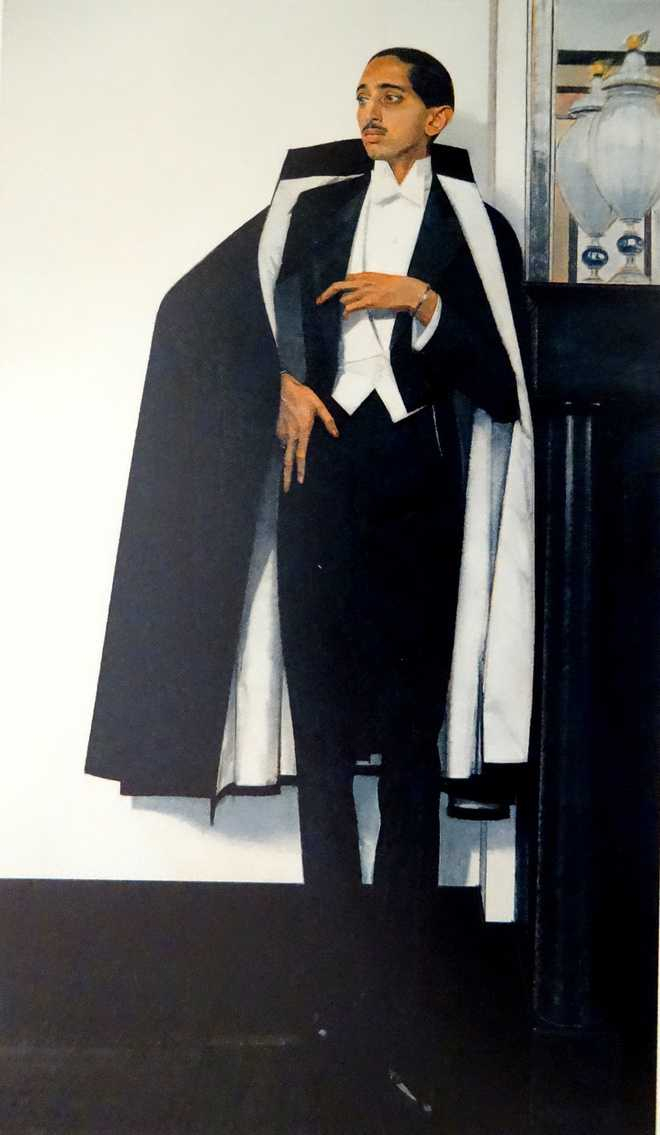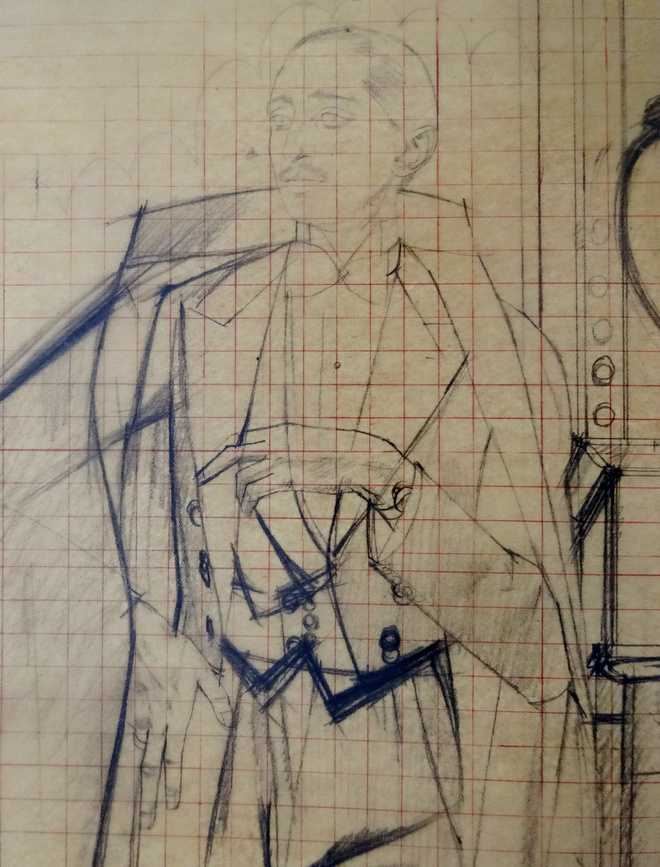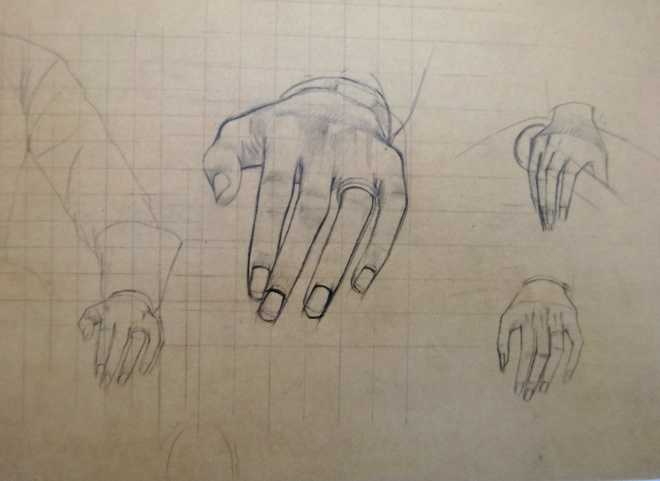 The young Maharaja's persona was not captured, however, only in photographs: having developed a taste for modern art, and being a patron of the arts in any case, he also sat for painters in Paris, including for Bernard Boutet de Monvel who, a bit like Man Ray, was several things rolled into one: sculptor, engraver, fashion illustrator, interior decorator and a portrait painter for high society clients. Clearly, de Monvel was greatly attracted to the Maharaja's personality: incredibly refined and poised as he was even though only 21 at that time. He made several studies for the portrait, some preparatory sketches on drawing paper marked with a grid pattern having survived. Once again, both in the drawing, and the finished painting in which the Maharaja stands, next to a large mantelpiece, dressed in the western fashion of tail coat and white tie, with a black evening cape, there is a concern for capturing in full measure the elegance of the subject—in particular the delicate taper of the fingers of his hands—and his supreme serenity of manner. One sees that it comes off.
Also see | Raja Dinkar Kelkar Museum of Everyday Art
Were there more Maharajas who travelled to Paris and were fascinated by the city falling head over heels in love with it? There must have been many, even though to be exact one will have to study and research. Meanwhile, speaking of fascinations, there is this delicious tidbit to chew on. It is reported that the cousin of the ruling emir of Qatar, Sheikh Saoud bin al-Thani, sees himself as an avatar of the Indore Maharaja we have been speaking of: Yeshwant Rao Holkar II.
 
This article has been republished as part of an ongoing series Art N Soul from The Tribune.