The shy, reticent girl who appeared in the Indian playback singing scene as a teenager in the late 1940s, shone brightly, even if briefly, through her distinct voice and talaffuz in the 1950s and 1960s. Sahapedia highlights the contribution of Mubarak Begum from Rajasthan, one of the unsung stars of Indian cinema. (Photo courtesy: Youtube)
In one of his music columns on the 'cross pollination' of singers between India and Pakistan, author Ajay Mankotia makes an interesting observation: 'Indian singers have… been hopping across the border to record in Lollywood (Lahore being the centre of Pakistani film industry)'. The author credits the 'trend' to Indian playback singer Mubarak Begum who sang four songs in the Pakistani hit film Raaz (1959), which included duets with Ahmed Rushdi, the first pop singer of South Asia, and a risqué club song, 'Patli Kamar Mori Tirchhi Nazar'. But this was after she had already lent her voice for a song in Bada Aadmi (1957), another Pakistani film.
Who was Mubarak Begum? Who was this shooting star whose edgy, expressive voice tore into the hearts of listeners in the 1950s and 1960s, establishing her, even if very temporarily, as one of the promising talents of the Indian film industry along with other female and male playback singers such as Lata Mangeshkar, Asha Bhonsle, Sudha Malhotra, Vani Jairam, Geeta Dutt, Suman Kalyanpur, Mohammed Rafi, Talat Mahmood, Manna Dey, among others. We say Indian, because she recorded regional songs, including one that she recorded in Malayalam with Mohammed Rafi.
Born in 1936 in Jhunjhunu (not Sujangarh, as many reports claim, and as Begum herself verified in a Films Division documentary made on her), she was a pigtailed girl in frocks and salwar kameez who fell asleep watching movies in cinema halls (simple single-screen theatres) when her father took her, but was attentive each time the songs lit the screen.
Listen to 'Devta Tum Ho Mera Sahara' by Mubarak Begum in Daera (1953) 
Though the family struggled with financial resources (they were fruitsellers), having moved to Ahmedabad from Rajasthan when she was still a child, her father was very fond of watching films. When he heard his daughter humming songs of Noorjehan and Suraiya in her mellifluous voice, he decided to give wings to her talent. Perhaps, he also hoped that the film industry could offer scope for the family to live more comfortably.
In a chapter on Mubarak Begum in his book, The Hindi Music Jukebox: Exploring Unforgettable Songs, Manek Premchand aptly titles a chapter: 'The Flightless Bird of Hindi Playback Singing'. Begum, in an interview to him, casually hinted when asked why she couldn't reach the pinnacle of her success despite having the best of songs with the best of composers and fellow singers, 'Unhoney mere parr kaat diye (they cut my wings)'. From being the singer who made a promising start in the 1949 film Aiye with a solo song ('Mohe Aane Lagi Angdai') and a duet with Lata Mangeshkar ('Aaiye Aao Chalen Chalen Wahan'), Begum's repertoire of songs included genres of bhajans, ghazals, na'at,[1] besides a slew of romantic and tragic melodies.
Also see | Traditional Bengali Muslim Wedding Songs
A disciple of Riazuddin Khan sa'ab of Kirana Gharana, from whom she learnt Hindustani classical music for a couple of years, Mubarak Begum moved to Bombay with her father in the mid-1940s. Naashad, a Pakistani music composer had heard her and gave her a break in Aiye. By this time, the young girl had already struggled with stage fright issues, developed cold feet during recording sessions, and had even run off from recording sessions. Gradually, she developed a rare confidence that reflected in her music. However, as someone who lacked education and perhaps was unsure of herself, she found it difficult to promote herself. The instability in her personal life (she married in her early 20s) when her husband, Jagannath Sharma, a small-time film producer, abandoned her and their two little children, added to the misery along with some other rough edges that she couldn't smoothen no matter how much she tried.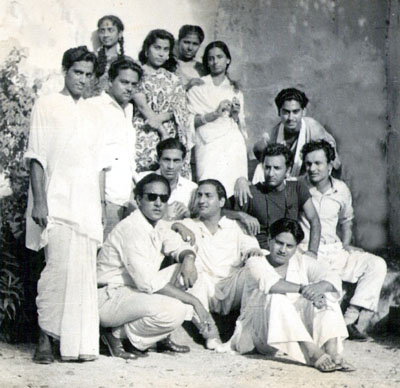 In the 1950s and 1960s, however, her songs continued to sparkle and shine, briefly but surely. It is a testament to her talent that despite singing a limited number of songs, she was working with the best composers of the time (Salil Chowdhury, Madan Mohan, S.D. Burman, Naushad, to name just a few), and had songs in commercially successful films, which included Devdas (1955), Madhumati (1958), Neend Hamari, Khwab Tumhare (1966), Hamrahi (1963), critically acclaimed Teesri Kasam (1966), among many others. Of the 200 songs that she recorded (if there were more, we are unaware), Mubarak Begum sang with so much grace and perfection that many people wondered if it was Lata Mangeshkar (who was fast gaining popularity) behind the mic. An example of this, in Begum's own words, was 'Kabhi Tanhaiyon Mein Yun Hamari Yaad Aayegi' from the film Hamari Yaad Aayegi (1961), actor Tanuja's debut heroine-centric film as an adult. Directed by Kidar Sharma, the title of the film was changed from Jawaan Mohabbat to Hamari Yaad Aayegi when Sharma predicted the song's success in the recording session. He was right—Begum's aching voice in this melody moved people to imagine the plight of heartbreak. Sadly, it would eventually become Begum's requiem.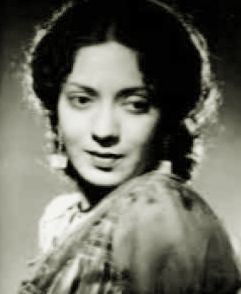 Not realising that she was fast becoming a scratch artiste of sorts (one who records initially for another singer to rehearse), Begum, in several of her interviews, claimed that she was losing out on songs due to the bullying tactics and monopolistic rules of the industry. Suraj Prakash, director of Jab Jab Phool Khile confirmed in an interview that the popular song 'Pardesiyon Se Na Ankhiyan Milana' was initially recorded in Begum's voice but it was 'mutually decided' that another singer would record it. It finally released in Lata Mangeshkar's voice. Luck alluded her (one of her songs, though recorded as a group song with Lata Mangeshkar and Shamshad Begum never made it to Mughal-e-Azam, noted Raju Bharatan in his book Naushadnama: The Life and Music of Naushad), and it's possible that the struggles in her personal affairs—looking after two children, property disputes escalating with relatives—prevented her from focusing on her career with more seriousness. She concentrated on devotional music but claimed that royalties were never given to her. Worse, though popular she never understood how to demand more money for recording sessions or for live shows. Interestingly, another of her siblings, Mumtaz Begum (aka Vijay Bala), became an actor briefly, acting in films in the 1950s and early 1960s such as Paisa, Chengez Khan and Grihasti. Incidentally, a song by Mubarak Begum in Paisa was picturised on her sister. But Mumtaz Begum went into oblivion, preferring to get married and be away from the film industry.
Listen to 'Kabhi Tanhaayon Mein Yun, Hamari Yaad Aayegi' by Muabrak Begum in Hamari Yaad Aayegi (1961)
'The personal struggles came in the way of Aapa nurturing her talent and career even further,' confirms Azra, her granddaughter who, along with three of her other sisters, looks after their father (Begum's son) and mother. She also confirms that their aunt's debilitating Parkinson's condition upset Begum a lot, and she found it difficult to cope with the meager pension extended by the government. According to Begum's granddaughter, a few politicians helped the family in their times of distress. Begum's daughter, Shafaq Banu, passed away in 2015, and she passed away barely six months later, in 2016.
Also read | Jakdi: Jat Haryanvi Marital Songs of Leisure
Known for its music, art and cultural heritage, Rajasthan has produced a slew of artistes in the creative fields, including Shreya Ghoshal (the family shifted from Kota to Mumbai later), Jagjit Singh, Ila Arun, among others. Music directors such as Jamal Sen and Khemchand Prakash (the maker of 'Aayega Aanewala' from Mahal) were Mubarak Begum's contemporaries, and their creative paths crossed in the course of their respective careers. Begum's voice with its refined earthiness reached the hearts of listeners and contributed invaluably to Rajasthan, adding her among one of the most important people in the music fraternity.
Of a total of roughly 200 listed songs, we present Begum's top six hits:

* 'Devta Tum Ho Mera Sahara'; lyrics by Kaif Bhopali; music by Jamal Sen; Daera (1953) 

* 'Mujh ko Apne Gale Lagalo'; lyrics by Hasrat Jaipuri; music by Shankar Jaikishan; Hamrahi (1963)

* 'Kabhi Tanhaayon Mein Yun, Hamari Yaad Aayegi'; lyrics by Kidar Sharma; music by Snehal Bhatkar;  Hamari Yaad Aayegi (1961)

* 'Neend Ud Jaaye Teri, Chain se Sone Wale'; Juaari (1968)

* 'Woh Na Aayenge Palat Kar'; lyrics by Sahir Ludhianvi; music by S.D. Burman; Devdas (1955)

* 'Hum Haal-e-Dil Sunayenge'; lyrics by Shailendra; music by Salil Chowdhury; Madhumati (1958)
This content has been created as part of a project partnered with Royal Rajasthan Foundation, the social impact arm of Rajasthan Royals, to document the cultural heritage of the state of Rajasthan.
This article was also published on The Week.
---
Notes
[1] Na'at is poetry in praise of Prophet Muhammad. The practice is popular in South Asia, and is commonly sung in Bengali, Pashto, Punjabi or Urdu.