Mother of two who defied all odds to lead the women's hockey squad to a Commonwealth Games gold in 2002, inspiring the blockbuster 'Chak De! India', Pritam Rani Siwach's best performances are undocumented. We look at the Arjuna Award-winner's life trajectory. (Photo Courtesy: Pritam Rani Siwach)
1999. Pritam Rani Siwach closed her eyes, as she lay down on a bed in the maternity ward of a government hospital in Sonepat. Partially in pain—she'd delivered a boy less than a week back—and partially out of anxiety. Would she be able to play a full hockey match ever again? Would she ever return to being the dynamite centre forward that she was, scoring goals and winning matches for her team? Would she ever get an opportunity to lead a pack of players and guide them to victory?  
Images flashed in front of Pritam's eyes of the year gone by. She had led the Indian women's hockey team to their first Asiad final in 16 years in 1998. That year, she'd also become the first woman hockey player in 15 years to receive the Arjuna Award.
Also read | Gobar Goho: The Wrestler Who Put India on the World Wrestling Map
Lying on the hospital bed, 25-year-old Pritam Rani Siwach opened her eyes. She had made up her mind. She would play hockey again. Not just for the Railways team. She would play hockey for India again. Mothers playing any sort of competitive sport—that too at the highest level—was unheard of in India, but Pritam was going to change that.
It hadn't been an easy journey for the farmer's daughter from Jharsa, a Gurgaon village, to make it to the top. But financial constraints, societal norms and Indian sports' petty politicking was not going to bog down the immensely talented girl who loved hockey more than anything else in the world. At 14, when she played her first nationals, she was declared Player of the Tournament. The teenager was rewarded with a two-wheeler. Pritam's career motored on from that point. She outran rivals and foxed goalkeepers to dazzle on the hockey pitch.
…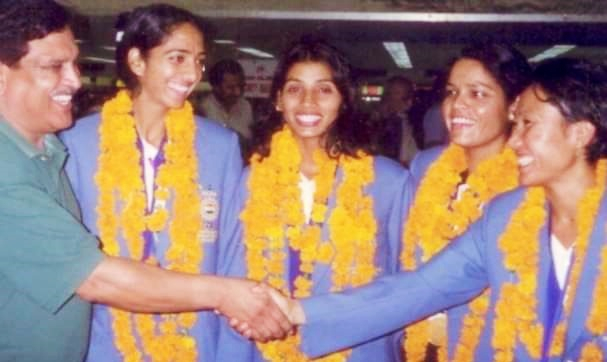 Now, it was time to plot the comeback after her delivery. To get back into shape, Pritam started working out with bricks in her home backyard. When a performance in the inter-Railways competition in 2000 wasn't good enough to earn her an India call up, she dazzled at the National Games where she scored nine goals. It was tough to say 'No' to her then. The gritty champion had beaten all odds and scripted a sensational return. Her speed, accuracy, reflexes were no different. It was like she hadn't left the hockey pitch at all. In 2002, Pritam was part of the team that won the historic gold at the Commonwealth Games in Manchester. But when she saw her son's face at the airport on her arrival, it was even more precious than the gold medal hanging around her neck.
Also See | The Culture of Football in Mizoram
In 2004, shortly after she'd become a mother again, Pritam opened an academy for girls in Sonipat, Haryana. She wanted to give back to the game, but the hunger to compete herself hadn't gone altogether. At the 2006 nationals, Pritam played in front of her children, rushing near the stands during the match to kiss and hug her little one. She made an India comeback yet again, that too after a four-year gap. And, while it may not have been the most successful return, her spirit and grit to play an international tournament after becoming the mother of two made her a winner already.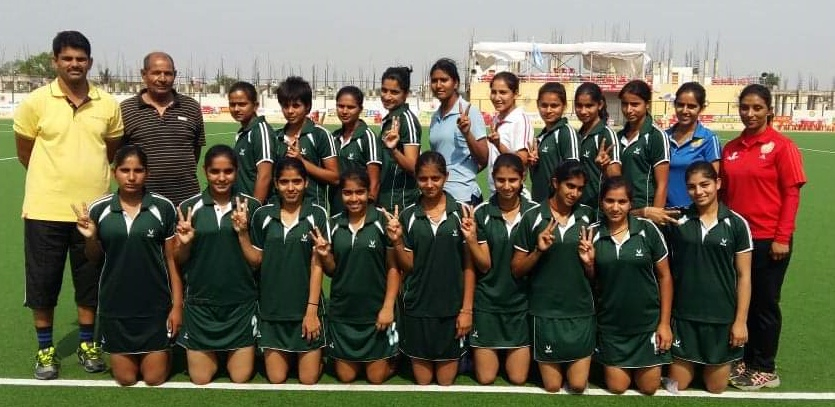 The Pritam Rani Hockey Academy in Sonipat has grown now, producing multiple players for the Indian team. The current lot is blessed, Pritam feels, in terms of the facilities they get. But it's the grass-roots academies and domestic players that are crying for attention. Barring the time they won the 2002 Commonwealth Games gold (which translated into the Bollywood blockbuster Chak De! India years later) Pritam and her peers never really got the kind of attention and importance that today's stars do. But, Pritam has no regrets. So what if her best performances are undocumented, and so what if film stars and politicians couldn't stop raving about her performance on the Internet. Far from the madding crowd, Pritam Rani Siwach continues to leave her legacy for generations to come.
This article was also published on The Statesman.