Little known in India, Stefan Norblis was a celebrity back home in Poland. The early 1940s saw the artist landing in India, where he mixed art deco with his European modernism to make royal portraits and interior designs. Prof. B.N. Goswamy writes about Norblis' work in India, especially for the Jodhpur Maharaja, Umaid Singh. (In pic: Design for the maharani's bathroom at Jodhpur's Umaid Bhavan, by Stefan Norbilis; Photo courtesy: The Tribune) 
This article appeared originally in The Tribune, Chandigarh, and is reproduced here with permission.
 
Peacock in the Desert is the title of an exhibition on the Royal Arts of Jodhpur that opened—as a major event—at the Museum of Fine Arts in Houston, Texas. And even though I have not seen it—yet—I have been aware of the preparations that went into the making of it for years. There were going to be riches in the show, as I had learnt, which would throw open issues of 'acquisition and commissioning of objects' in a 'native state', through 'patronage, diplomacy, matrimonial alliances, trade, and conquest'. But when the catalogue of the show arrived, what also caught my eye, among the great treasures of art, was a relatively obscure area: the work that a gifted Polish artist did in and for the famed Umaid Bhavan palace at Jodhpur at the invitation of the then Maharaja, Umaid Singh. That artist was Stefan Norblis.
We might know little of Stefan Norblis, but in his homeland, Poland, he was a celebrity: known for his versatility, fluent in art deco style and highly regarded for his paintings, posters, illustrations, theatrical costumes, and for fashion and interior designs. He was pursuing a successful career there, was being shown extensively, and had married a well-known film actress, Lena Zelichowska, in 1933. But the war which came in 1939 changed everything. The couple escaped their hometown of Warsaw, intending to go to the USA or Brazil, but in the turmoil of the times, had to travel East first. Although virtually homeless now, all through his travels, Stefan kept painting portraits, something that he was deft at, to fund their journey. Travelling via Romania and Turkey, he spent some time in Iraq, making portraits of the royal family there. However, the country he was destined for was India. In 1941, he landed in Bombay.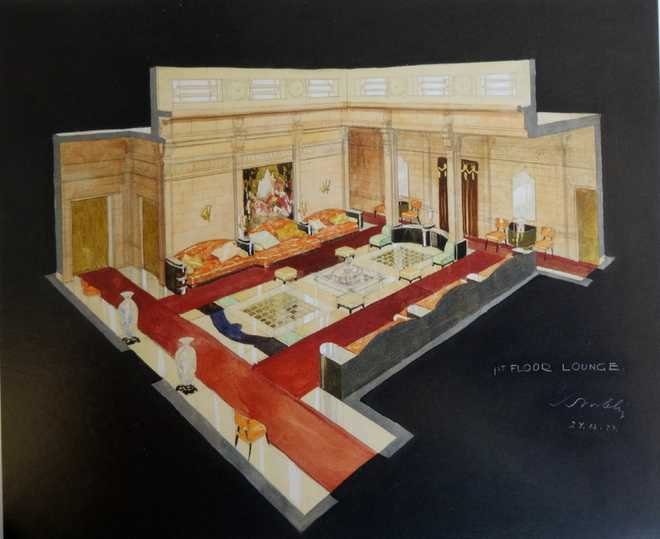 There, among the first members of the royalty or nobility that he met was a prince who had always dreamt of living in an 'Art Deco' palace, which happened to be exactly the 'luxury style' that was Stefan's own: characterised by 'smooth lines, geometric shapes, streamlined forms and bright colours, sometimes employing costly materials like silver, crystal, ivory, jade and lacquer'. Lakhdhirji was the name of that prince of the Jadeja clan, and he came from the small state of Morbi in Gujarat where he had built a luxurious residence. In that residence of his, he wanted this newly-arrived artist to paint works which were in the Art Deco style but also reflected the past heritage of India. Stefan was up to it. That commission, successfully carried out, was to set him on a new path. Some of his work in Morbi still stands: a ceiling painting in the entry hallway, for instance, showing a scene from the Mahabharata: Krishna driving Arjuna's chariot on the battlefield of Kurukshetra; at another place, Shiva and Parvati seated on Mount Kailash. The feel of Indian art, at least of Indian themes, had begun to enter the lively, fluent work of the Pole. He had moved into the seductive world of deities and heroes and celestial nymphs. 
Commissions began pouring in. In 1943, he was invited to Patna by Maharaja Kamakhya Narain Singh who wanted his Ramgarh Palace to be similarly decorated. In Bombay, his reputation had been steadily growing in the meantime, resulting in an exhibition of his work at the Sir Cowasji Jahangir Gallery in 1944. That very year Stefan was to receive his biggest commission in India: at Jodhpur, however. His work caught the eye of the Jodhpur Maharaja, Umaid Singh, who was just in the process of completing the now famous Umaid Bhawan palace, 'one of the biggest 20th century structures of its kind'. The Maharaja engaged him to make paintings for this residence of his, 'one that would match its mix of European modernism and traditional Indian architecture'. Along with these paintings, Stefan was further asked to prepare designs for the interior since a ship, then transporting furniture for the palace from Europe, sank on the way, having been hit by a torpedo. Now designing interiors and furniture both landed in the lap of the artist from Poland. But he was tireless: for nearly three years, he kept creating painting after painting and design after elegant design for the Palace: scenes from the Ramayana, Shiva and Parvati under a great tree on a mountain, the goddess Durga astride her tiger, even the bravery on the battlefield of the Rathore hero, Durgadas, who had fought valiantly against the Mughals. All this work bore to an extent the impress of the local style of painting at Jodhpur, but it stood out, in the final analysis, as 'Art Deco'.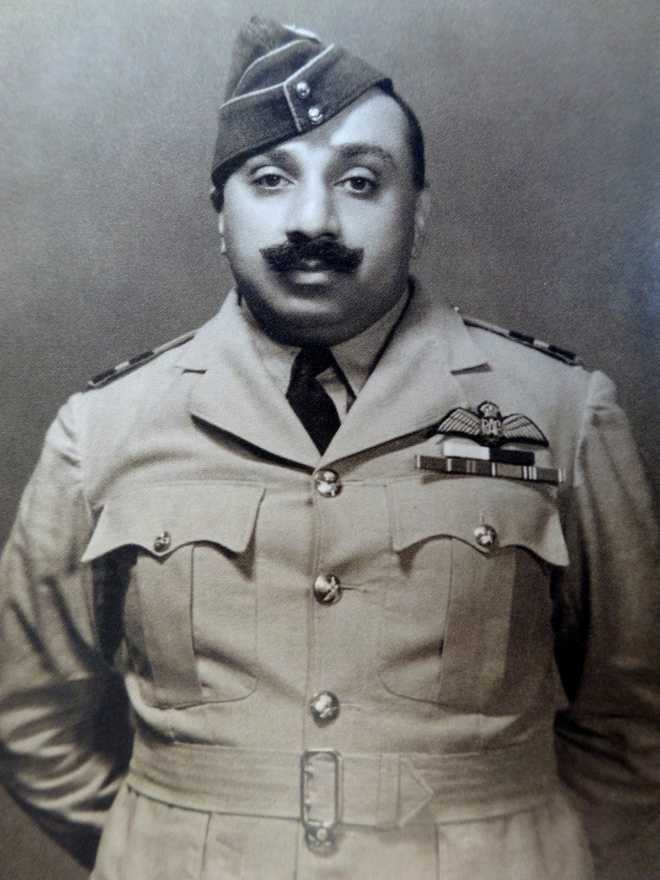 As for design, many of the things he made for the Umaid Bhawan palace are still intact: the hallway leading to the maharaja's private quarters as well as his wife's bathroom, for instance; the first chamber too with its rows of tasteful sofas divided by cabinets, the bathroom with its colour scheme of gold and black and an 'uber-chic' bathtub and sink. Not all his designs were realized, but a collection of 23 drawings of interiors still survives in the palace: a testimony to the talent and the versatility of this gifted Pole.
It was not to last forever, however. In 1946, the Norblins sailed for the United States on account of their son whose health had begun to deteriorate in India. They settled in a place close to San Francisco, and Stefan kept working, making some portraits which have become famous. But even this was not going to last. In the 1950s, the artist's problems with his eyesight increased drastically and, convinced that in his blindness he will not be able to work any longer, Stefan Norblin took his own life. A fine and eventful life of a man of many talents had come to an end, far away from his beloved Poland. The year was 1952.
This article has been republished as part of an ongoing series Art N Soul from The Tribune.