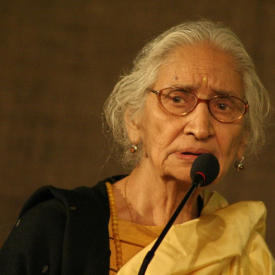 Kapila Vatsyayan
Dr. Kapila Vatsyayan was Secretary, Department of Arts, Ministry of Culture; and Academic Director, Indira Gandhi National Centre for the Arts (IGNCA), and is presently Chairperson, IIC-Asia Project. Cultural policy maker, educationist, dancer, and scholar commanding many languages and inter- disciplinary approaches, she was involved in the establishment of institutions such as the Nehru Memorial Museum and Library, the Institute of Tibetan Studies at Sarnath, and the Centre for Cultural Resources and Training. She is author of over 15 books, including Classical Indian Dance in Literature and the Arts, The Square and the Circle of the Indian Arts, and studies of the Gita Govinda in different regions and painting traditions. 
Adoor Gopalakrishnan
Adoor Gopalakrishnan, a film-maker by profession, pioneered the film society movement in Kerala, and formed India's first film co-operative for the production, distribution and screening of quality films. He has scripted and directed 11 feature films and about 30 short films and documentaries, notably on Kerala's performing arts. His films have been screened at Cannes, Venice, Berlin, Toronto, London and Rotterdam. He is the author of Cinemayude Lokam ("The World of Cinema"), Cinemaanubhavam ("The Experience of Cinema"), and Cinema, Saahityam, Jeevitham ("Film, Literature and Life").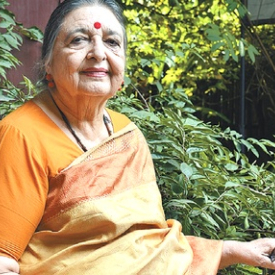 Jasleen Dhamija
Jasleen Dhamija has been advisor to many governments on applied art and multi-cultural creative expression, has taught at universities and delivered lectures around the world. She started working in 1954 on the revival of traditional crafts, community development and women's employment with the Government of India, and later worked with the UNDP in Iran on the first project on Rural Non-Farm Employment to support the Land Reform. Among the major exhibitions she has organised was "Power Cloths of the Commonwealth" in Melbourne and New Delhi. She was appointed President of Jury in Asia for Award to the Finest Textile Designers and Weavers for their Creativity, and Co-Chairperson for the Handloom Development Working Group to evolve a programme for a million weavers.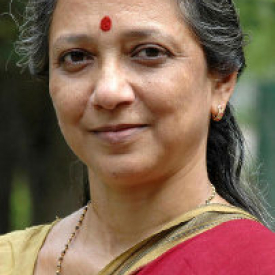 Leela Samson
Dr. Leela Samson is a well-known Bharatanatyam dancer, choreographer, instructor and writer. She taught at Shriram Bhartiya Kala Kendra in Delhi for many years, and was Director, Kalakshetra. Her books include Rhythm in Joy and Rukmini Devi: A Life.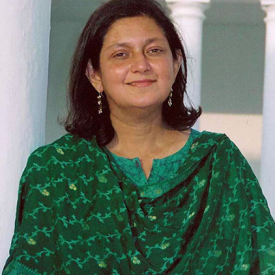 Namita Gokhale
Namita Gokhale is an author and publisher. She has written six novels, a collection of short stories, and several works of nonfiction in English. She convened the groundbreaking seminars, "Translating Bharat", and "Textile Narratives" with the literary consultancy Siyahi, conceptualised the International Festival of Indian Literature, Neemrana (2002), the Africa Asia Literary Conference (2006), and is a founder-director of the Jaipur Literature Festival.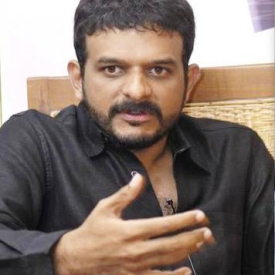 T.M. Krishna
T.M. Krishna is one of the prominent classical vocalists in India today, known for his innovative approach to traditions in music and concert style. He gives lecture demonstrations on music and its history, and regularly writes on music in periodicals. Co-author of Voices Within with singer Bombay Jayashri, he is presently working on audio archiving the Sangeetha Sampradaya Pradarshini, a treatise significant in the context of Muthuswami Dikshitar's compositions. His most recent book, A Southern Music, has won wide acclaim. In 2016, the Ramon Magsaysay Award Foundation named T.M. Krishna as an awardee, for "social inclusiveness in culture."