Interview with Abhay Maskara by Georgina Maddox
Abhay Maskara is the author of his self-published book, Collecting Art: An Insider's View of the Indian Art World (2012), of which he has given exclusive rights to Sahapedia to run an excerpt, 'Art by Proxy'. We cut our teeth on a few preparatory questions before delving into his text.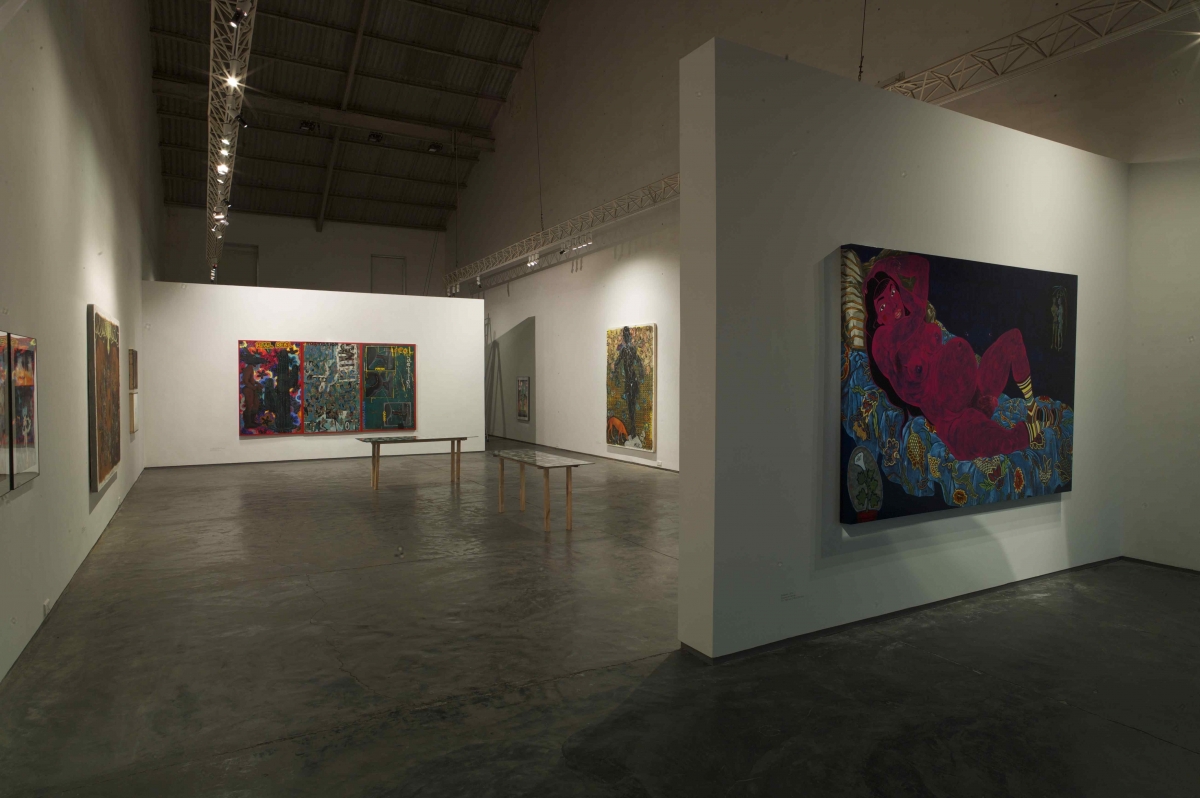 Before he became the suave director of Gallery Maskara in Mumbai's art district of Colaba in 2008, Abhay Maskara began his journey into the art world as an art collector. With a full-time job at Microsoft in Seattle, Maskara initially started out as an executive with a nine-to-five job, but he always had a passion for art and culture and eventually he found his inner calling and left his job at Microsoft in 2004 to dive head-first into the world of art. As the director of Gallery Maskara, his main objectives, as outlined in his gallery's mission statement, are to 'exhibit and promote the art of the present'. His approach is free of market constraints, with a focus on new art forms and emerging art practices. Maskara believes that art has no boundaries or geographical barriers; because ultimately it is about art that inspires us, moves us and challenges us. Maskara is focused on multidisciplinary art whether it is installation, sculpture, video art, performance art or graffiti art. He has showcased the works of contemporary Indian and international artists who are responding to the cultural fabric of our time, thus fueling critical dialogue, collaboration, and public engagement.
In an interview with Georgina Maddox, Maskara outlines how he began his art collection and how that transitioned to his becoming a curator and a gallerist.
G.M.: Tell us in brief about your journey from collector to curator/gallerist.
A.M.: My love for art began when I was about 12 years old… I had some sort of illness that required me to stay home for three weeks to a month. My father was a lover of books and he had a vast library which I used to explore daily. Many of the books were on art and I began constructing a mental timeline of art and culture. I began reading books and monographs on artists like Vincent Van Gogh, Rembrandt and got interested in that world. I moved on to a self-study of Indian art and artists. I was keen to know and understand art and the creative process that drove it. Later on I got to travel quite a lot and that in itself was a vehicle for learning. 
My predilection for art led me later on to collect it and live with it. It came about over the years and all my income went towards buying artworks that I liked. I picked up works by artists like Jitish Kallat, F.N. Souza, Reena Kallat and so on. At a certain point I decided it was not enough to have my own collection as I wanted to be instrumental in promoting and brining about a greater public awareness of the artist whose works I admired. That is when I quit my job and became a fulltime gallerist and curator. 
G.M.: Do you feel that the art you endorsed as a collector is different from the artwork that you promote as a curator/gallerist?
A.M.: The works are not radically different in their spirit, those that I have as a personal collection compared to those that I promote via my gallery. I have always believed in art that is fresh and rejects preconceived notions and open our minds to new ideas and possibilities. I am not excited by works that are too finished glossy and consumable. I have always been inspired by works that have a raw quality, that push beyond the aesthetic boundaries. I tend to show works by my favourite artists which often requires a large and immersive space such as my gallery. Whether it is Peter Buggenhout whose dust sculptures/installations are very unconventional or Max Streicher whose huge inflatable works are usually shown in a museum context, to performance/installations by Shine Shivan, Venkanna or installation artist Narendra Yadav, they all require an unconventional approach to curation and display.    
G.M.: How has that grown over the years?
A.M.: I think I have gone deeper into my interests, both as a curator-gallerist and a collector. It is still about exhibiting works that I respond to, love and can build a lasting relationship with. However it has become increasingly difficult to sustain the display and promotion of cutting edge work over the years. The market for the Moderns is still strong but there are still reservations around collecting works that are not conventional paintings or sculptures.
G.M.: What are the regulators that need to be built in to the art market to ensure more growth and more transparency in the art market?
A.M.: Due to the lack of understanding of how the various mechanisms of the art market work, advertently or inadvertently, short-term price benchmarks get created—particularly at art auctions. Because of this it becomes difficult to grow a market that is confidant and does not fluctuate. While we could do with a bit more transparency, it is more important that collectors educate themselves of the process so as not be blind-sided by it outcome. Other aspects that discourage collecting are the huge taxes imposed on the import of artworks. There are no tax breaks and a collector cannot benefit from putting one's savings into art. Should you need to sell your art, it is treated a capital asset (rather than a personal effect) and taxed accordingly by the government. Furthermore, there are no waivers of customs duty for bringing back important works of art into the country or for showcasing an important international artist. There is also no incentive in place to encourage someone to bequeath or will their art collection to an institution or museum.
These instruments need to be factored in for a healthy growth of art and the art market.
G.M.: The art market is perhaps the only area that has not made its transition as an asset class, as in one cannot take out a loan against one's art collection in the manner that one can do with real estate or other asset classes. Can tell us why you think that is?
A.M.: I am actually glad that art is not officially an asset class.  Each work of art is unique as well as subjective in its interpretation and value. It is ultimately an aesthetic evaluation and therefore becomes quite futile to try and ascribe a set of objective criteria to ascertain its worth. Art is subject to the winds of fashion and to the whims of the collector and hence it is 'unreliable' as collateral. Collecting is regulated more by the passion and freedom of those who collect. It is an expression of their self and hence one cannot treat it as an asset class.
G.M.: Is there any conflict of interest in operating as a publisher-dealer, or a collector-curator?
A.M.: Yes, a conflict of interest can exist in such cases. A publisher-dealer might be tempted to create intellectual capital around the artists who s/he wants to make more visible and salable. In such cases one would have to be careful of roles and responsibilities and take editorial decisions independently to mitigate such conflicts. As a collector-curator one's role is a bit more congruous. It is quite common for people in the art world to wear multiple hats. Artists create but also collect and curate. Critics write for artists and galleries as well as curate and critique their work etc. So while there can be conflicts, there can also be synergies and one can always create checks and balances to ensure that the integrity of art is not compromised.
G.M.: Finally, tell us what your advice to young collectors would be?
A.M.: Look, learn and observe before buying, get involved in the art world, build relationships, meet artists, attend as many exhibitions as you can, be truthful in your intentions and acquaint yourself with art before you think of collecting it. And, do not indulge in Proxy Buying!