Personalia Museums
Have you wondered what it must have been like to witness Mahatma Gandhi's everyday life during the national freedom struggle? Or thought about going on a drive with Lal Bahadur Shastri in his 1964 Fiat? Would it not have been fascinating to see the distinguished military officer Jamshedji Manekshaw lovingly receive headgear from a Naga village for his exemplary service? Although these events are long gone,  material objects that are made and utilised by people are important markers of both the personal histories of those who have used them and of the context they hailed from. Here are a few museums in India where you can explore the memorabilia of stalwarts! 
Head to our museum mapping project https://www.museumsofindia.org for more!
Mani Bhavan - Mumbai
This museum records Mahatma Gandhi's stay in the Mani Bhavan mansion. The mansion's history is portrayed as a nerve centre of Gandhi's activity from 1917 to 1934. Various events of this period have been documented here in the form of miniature tableaux, as shown below.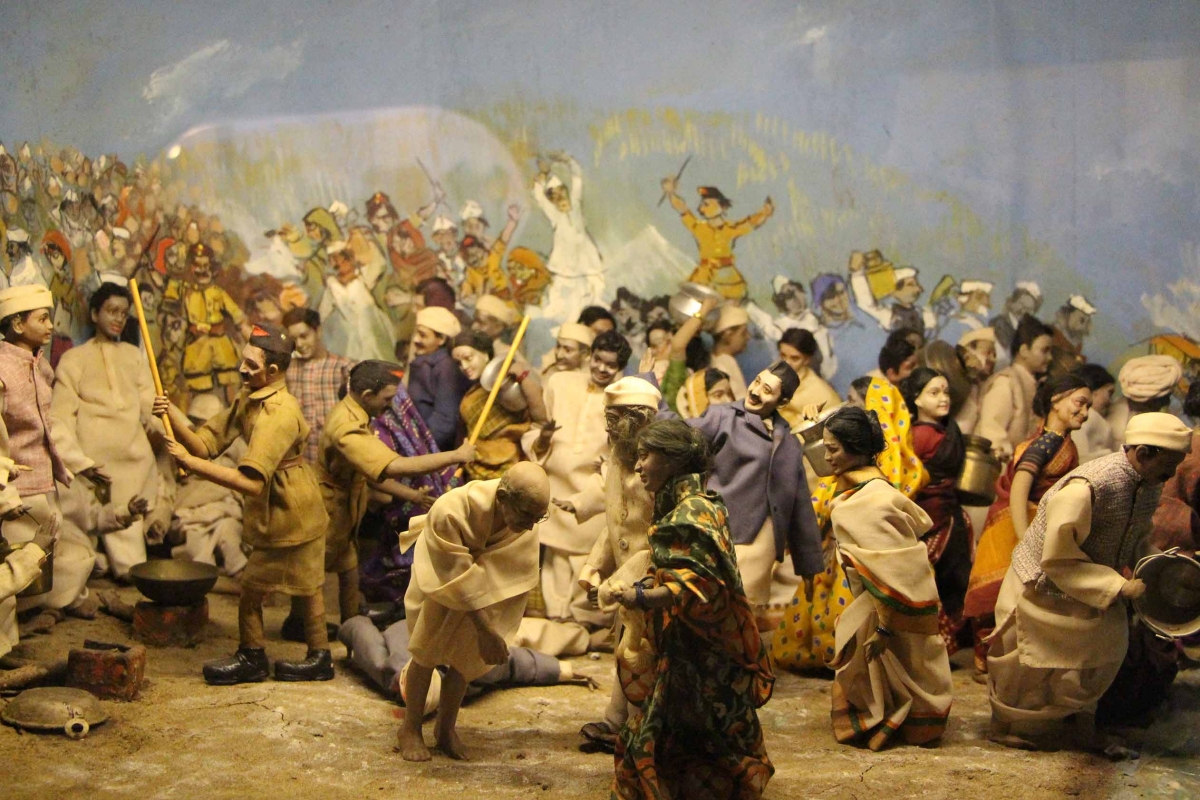 Lal Bahadur Shastri Museum - Delhi
This museum houses the belongings of India's second Prime Minister Bharat Ratna Sh. Lal Bahadur Shastri and his family. One can get a glimpse of Shastriji's everyday life here, rom viewing the lawns where Shastriji worked, to looking at his personal belongings like his Khadi dress, a woolen coat gifted to him by Jawaharlal Nehru, and so on.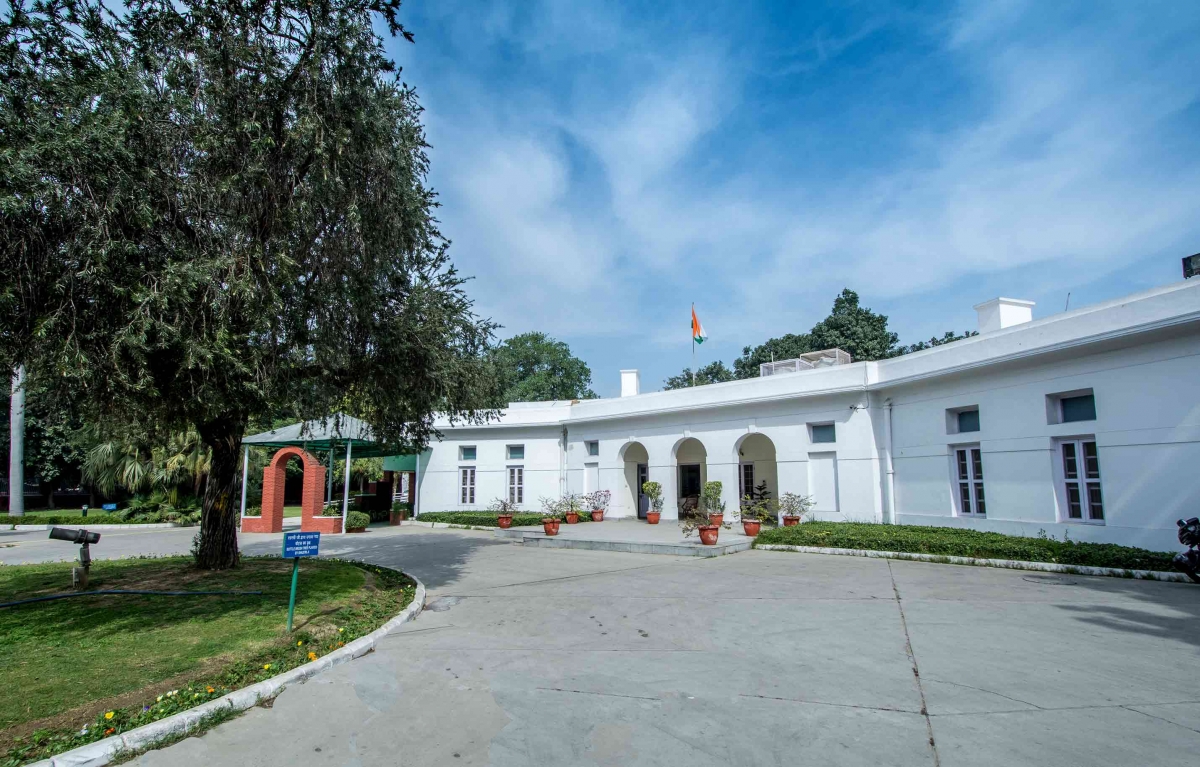 Manekshaw Museum - Shillong
The Manekshaw Museum is a loving tribute to the distinguishes military career of Field Marshal Sam Hormusji Framji Jamshedji Manekshaw, spanning four decades and five wars, beginning with his servies in the British India Army in Word War II to the Indo-Pakistan war of 1971.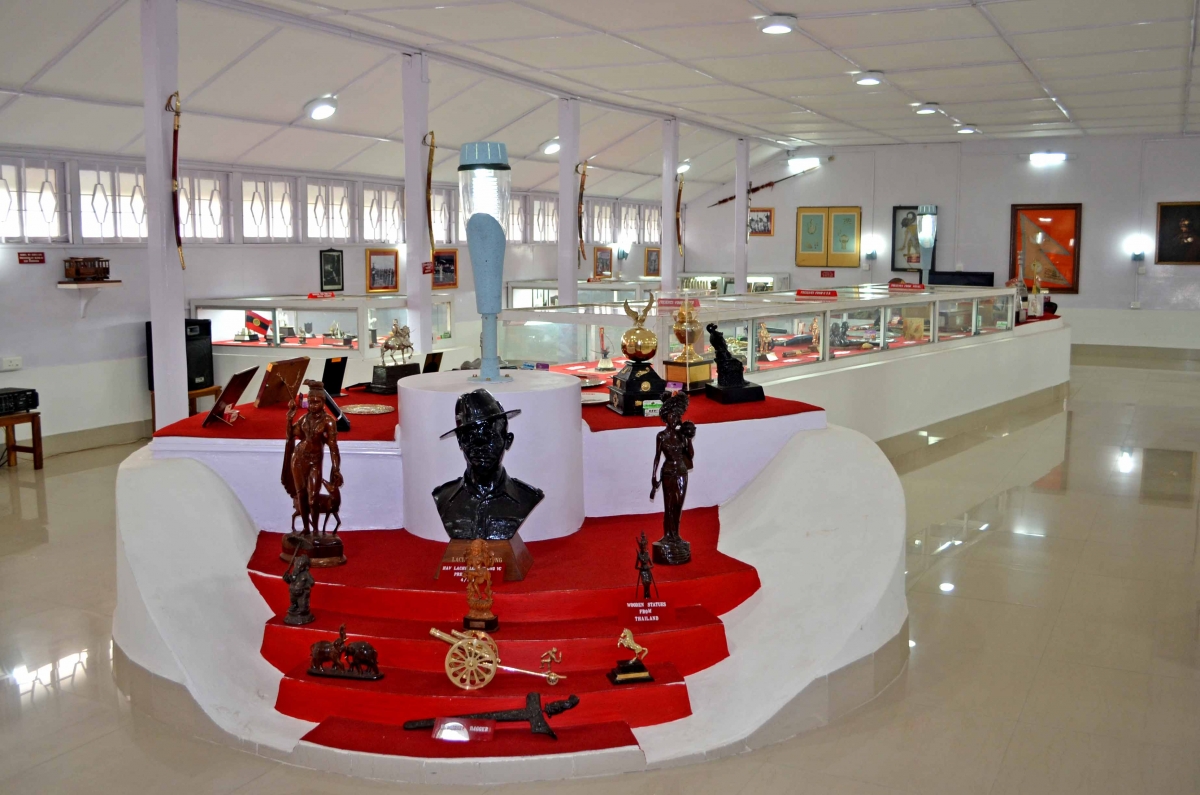 Located in the heart of the historic and vibrant Nizamuddin basti in Delhi, this museum presents pictures of Ghalib's residences,food habits,and attires, seals and coins dated to the Mughal period, postage stamps, and specimen of handwriting. Associated with this museum is Ghalib Academy, where one can learn about the life and times of Ghalib.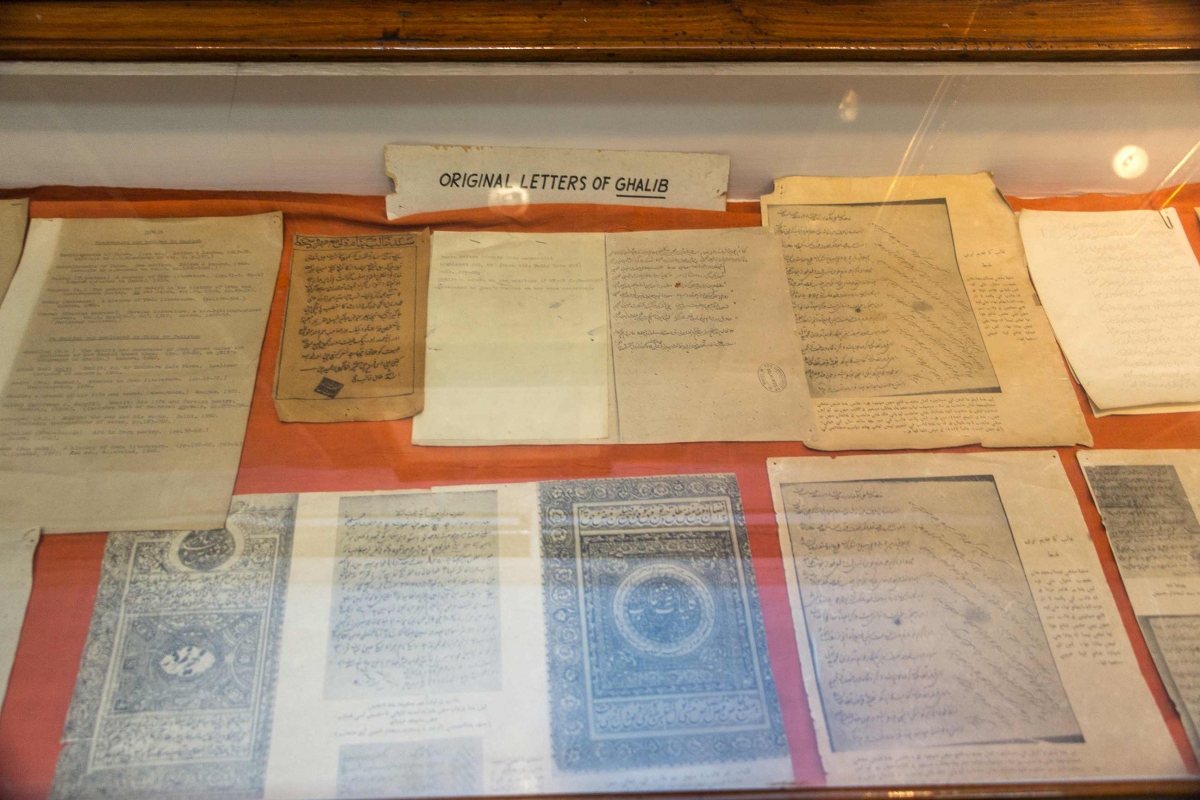 Rajgruha Museum - Mumbai
The museum displays Dr Ambedkar and Ramabai Ambedkar's personal effects, thier images, and his mortal remains. Housed in a building that is private property for most parts, the ground floor is accessible to the public.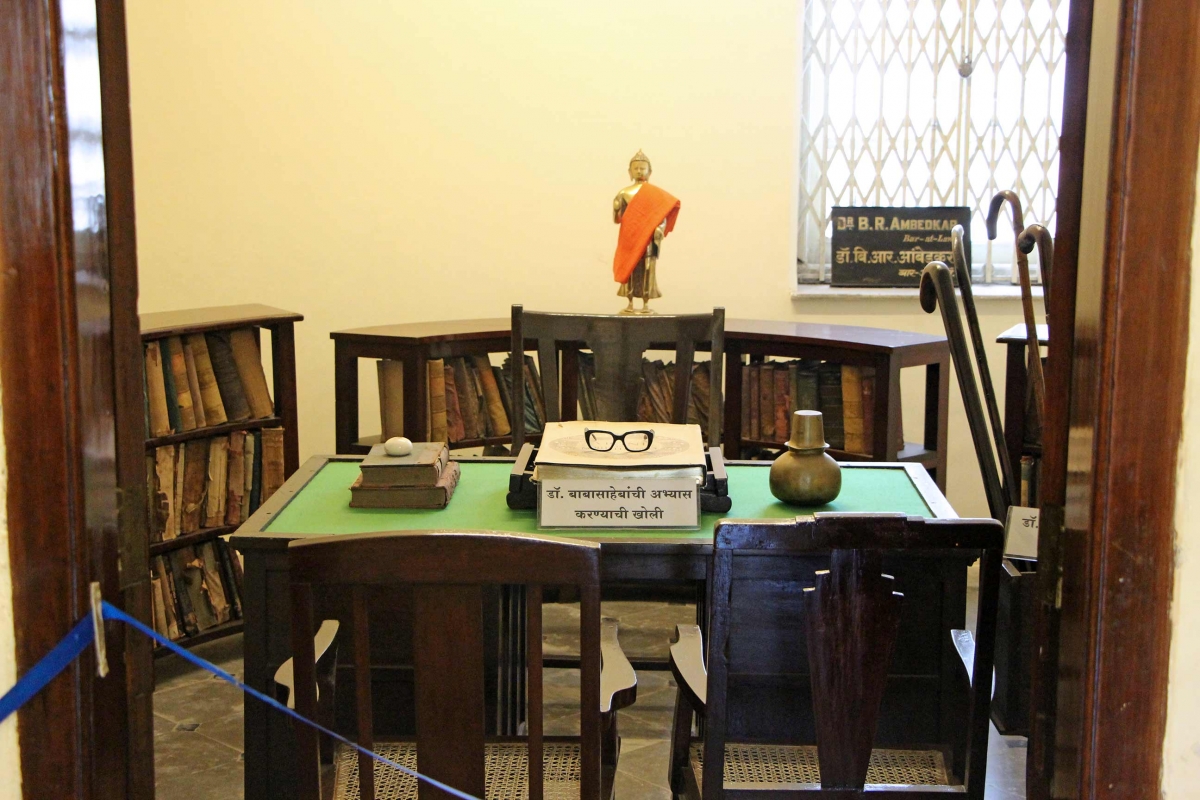 Indira Gandhi Memorial Museum - Delhi
Housed in the former residance of Indira Gandhi and her family,this was converted into a museum where one can peruse through a rare collection of photograps and personal belongings of the Nehru -Gandhi family. The study used by Mrs. Gandhi has been maintaned and is open to the public. Shown below is a photograph of the attire worn by Mrs.Gandhi at the time of her assassination.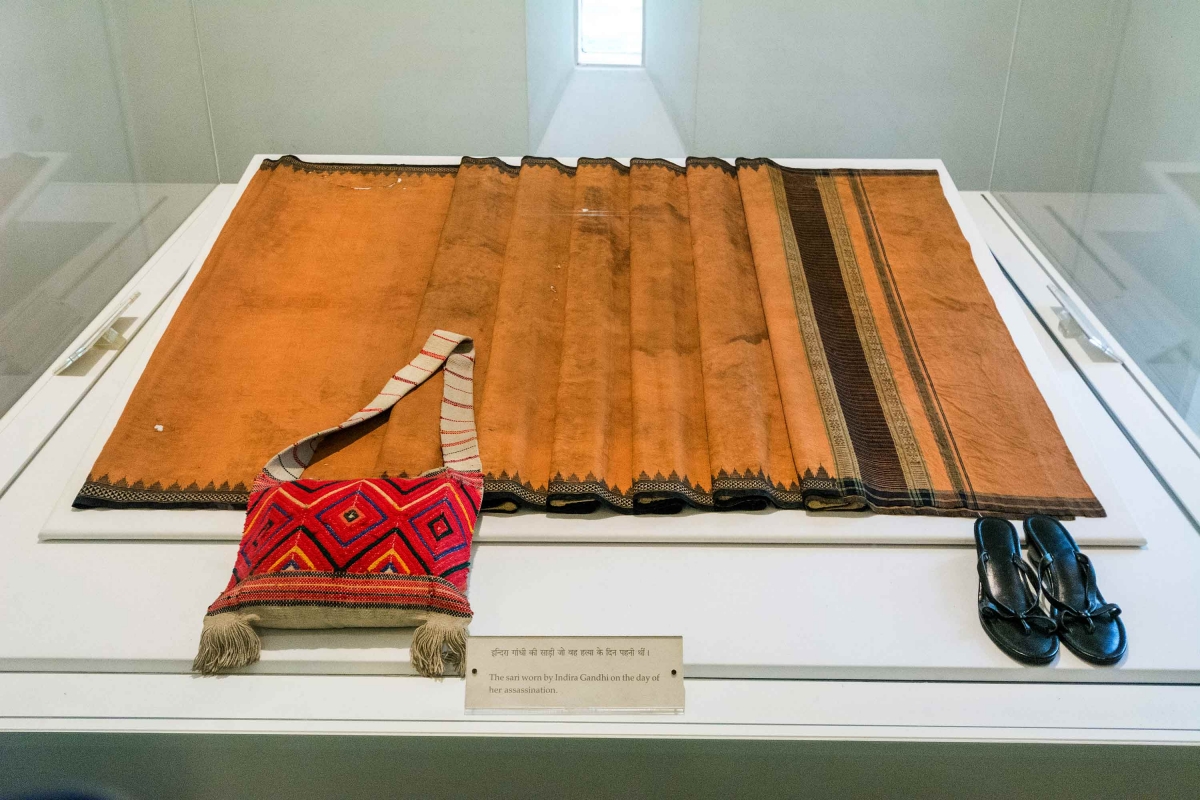 Nehru Memorial - Delhi
The Museum at Teen Murti House has been primarily developed as a personalia museum. Some of the rooms, such as the bedroom, the drawing room and the study have been preserved as they were at the time of Jawaharlal Nehru's death. The Museum portrays through visual media the life and work of a heroic individual, who was the leader of India's struggle for freedom, the architech of modern India, and a pasionate champion of world peace.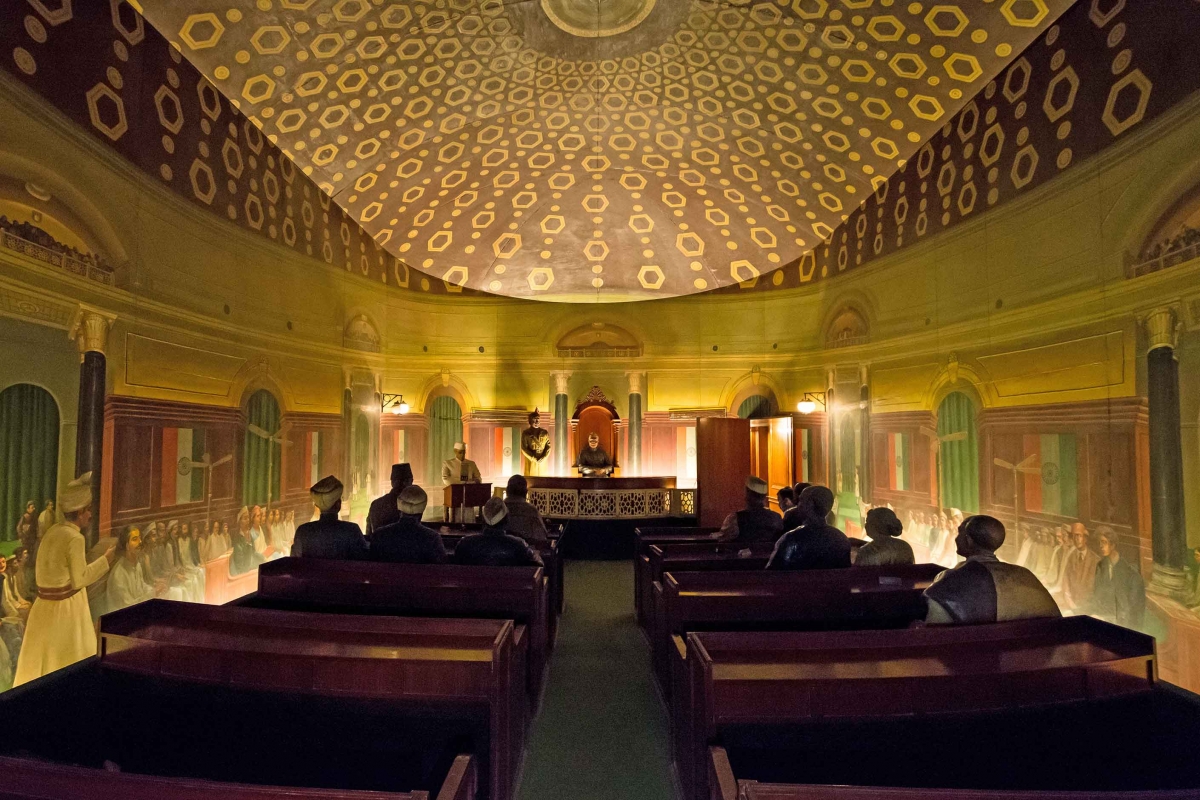 Rabindra Bharati Museum - Kolkata
Exhibited in the iconic Jorasanko Thankurbari, th residence of the Tagore family, the collection comprises of personal letters,first editions,books and clippings on Rabindranath Tagore that were given as gifts from the members of the Tagore family.