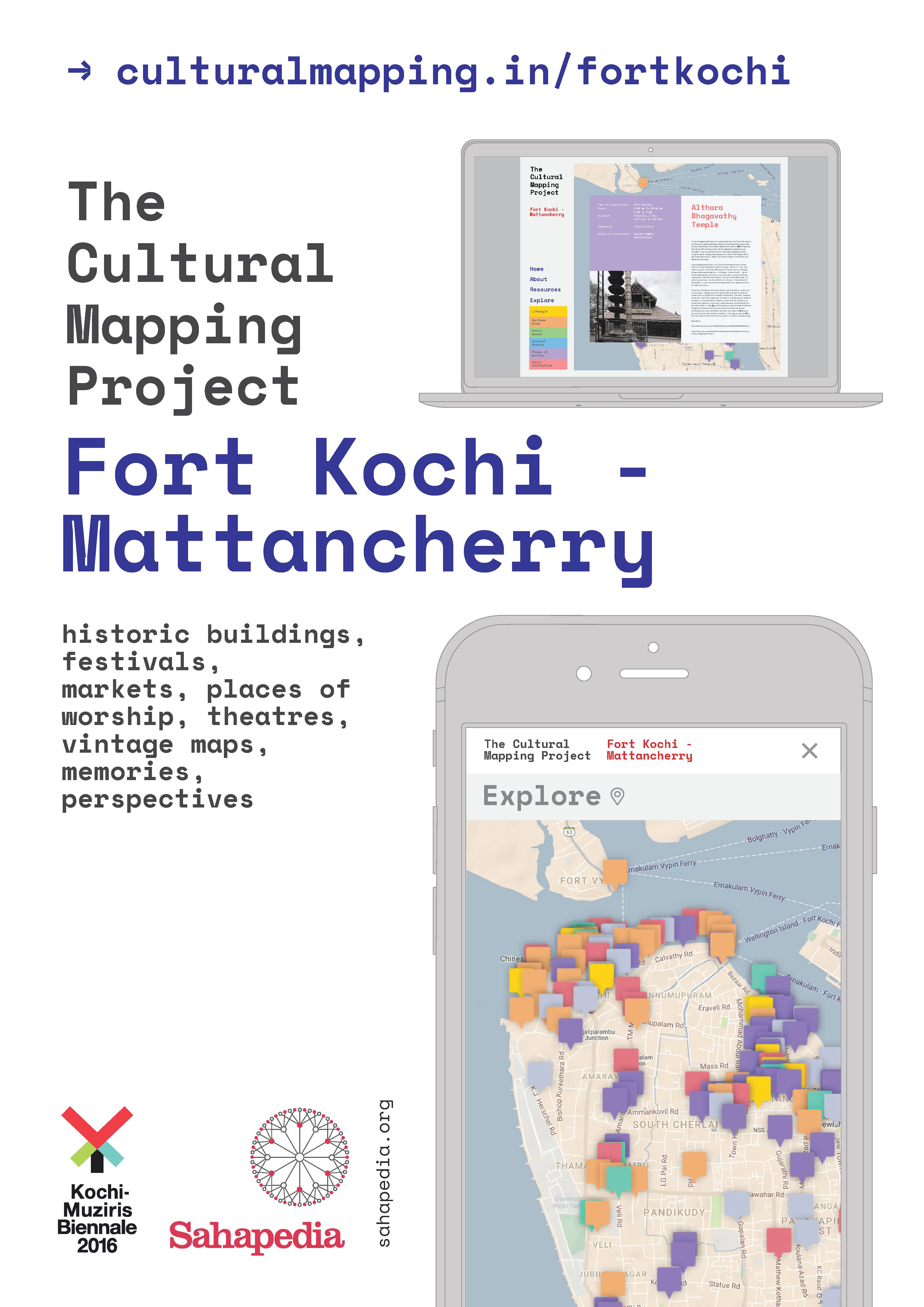 Cultural mapping is an exercise in locating cultural expressions, whether tangible or intangible, in a geographically delimited area. Cultural mapping may include categories as diverse as communities, public art and built heritage.
This interactive map will be a dynamic digital resource that records the complex native, settler and colonial history of this island space of Fort Kochi and Mattancherry. It gives visitors easy ways to navigate the remarkable diversity of the communities and heritage that is contained in the relatively small geographical area that comprises Fort Kochi and Mattancherry. The map also provides a space for those who live and work here to enunciate their lived experience of this space and to offer multiple perspectives in doing so.
In this instance, for Fort Kochi and Mattancherry, six categories of cultural expression have been mapped:
Cultural Centres (theatres, museums, galleries…)
Heritage Sites (palaces, colonial buildings…)
Lifestyle (foods, festivals…)
Places of Worship (churches, mosques, temples…)
Public Spaces (parks, markets, the beach…)
Public Institutions (historic schools, hospitals, the jail…)
In addition to mapping sites and practices, there are resources including:
Interview clips with visitors and residents, including KJ Sohan, EP Unny, Monolita Chatterjee, NS Madhavan, TB Kurishingal, and Tanya Abraham;
Vintage maps of the Kochi harbour of Dutch and British eras in Kochi.
The Cultural Mapping Project has been carried out in collaboration with the Kochi Muziris Biennale.
Please visit culturalmapping.in/fortkochi to explore the map and resources fully.