1) NIMHANS Brain Museum, Bangalore
This museum in Bangalore houses over 400 human brains collected over the past 35 years. In addition to exploring the displays, visitors can also touch and feel a real brain. Among the major highlights of the collection is a brain infested with worms and another affected by Alzheimer's disease.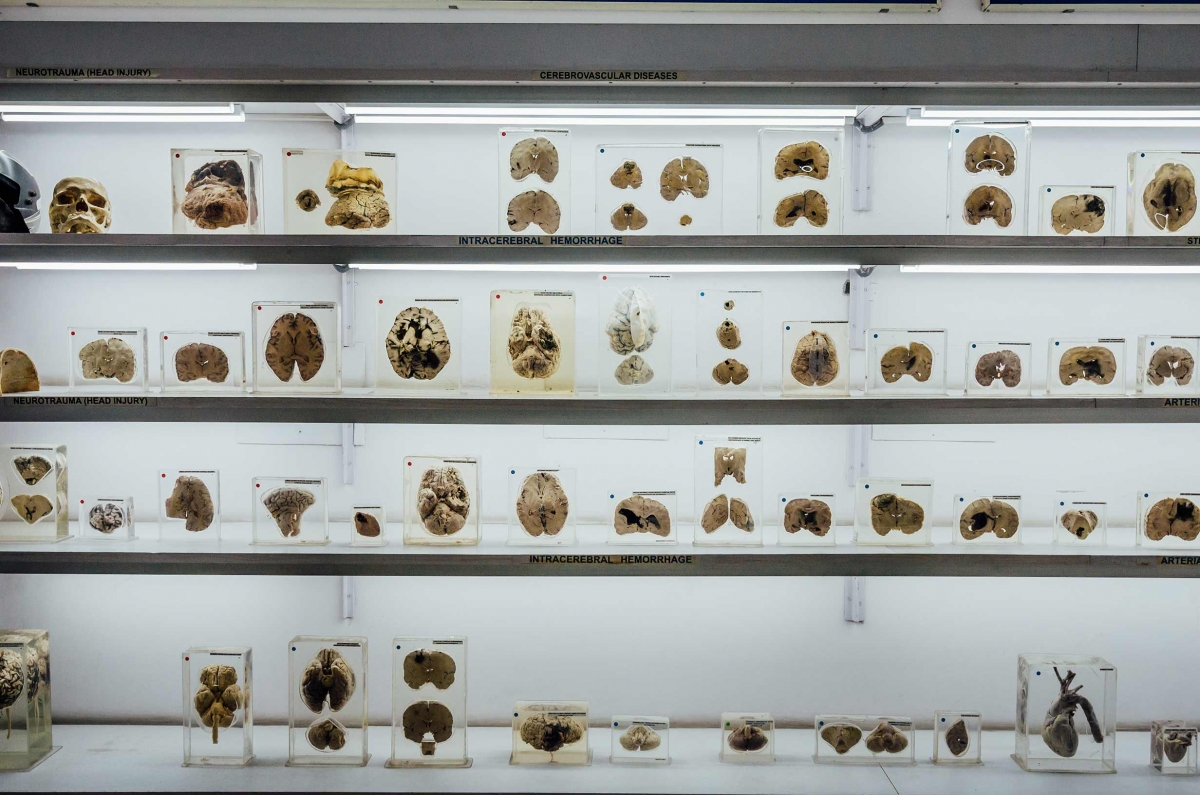 2) Jawaharlal Nehru Planetarium, Bangalore
Established by the Bangalore City Corporation, the planetarium has everything from a sky theatre to special lectures and workshops for children. Major attractions at the planetarium includes its interactive displays, science park, and monthly space movies program.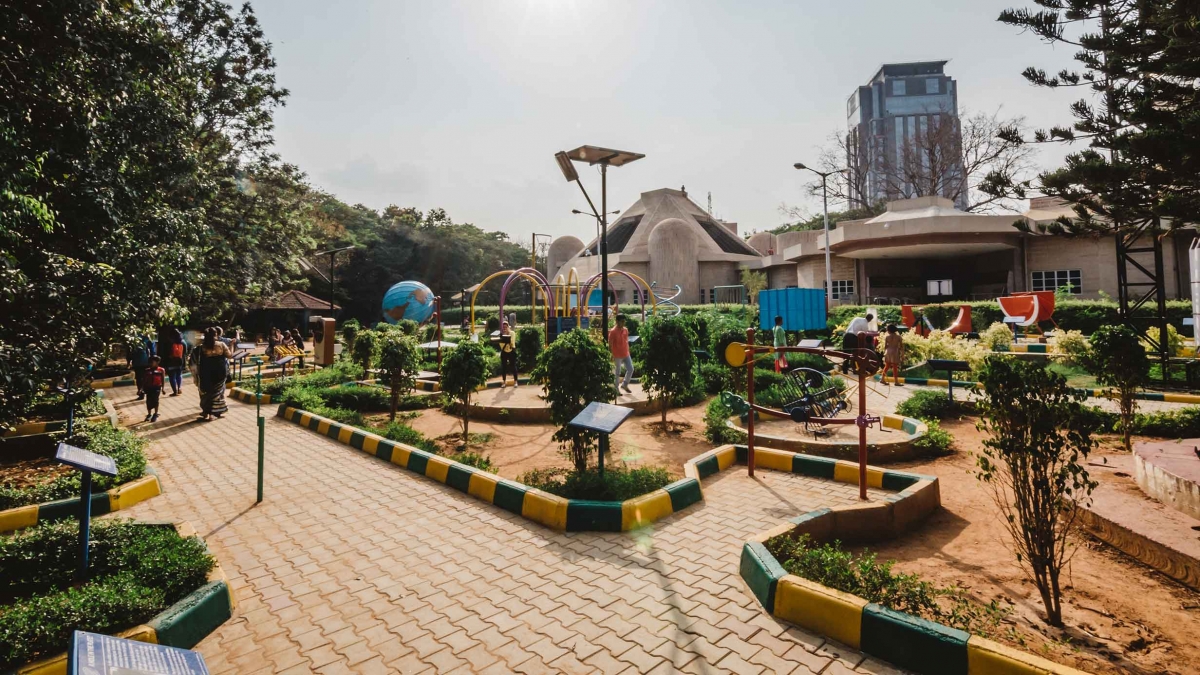 3) Birla Industrial and Technological Museum, Kolkata 
Featuring an underground mock-up cold mine, this museum in Kolkata is one of a kind. The museum has 12 galleries with interactive installations, a transport gallery with a life-size model of a train engine, and a science gallery popular for its interactive installations.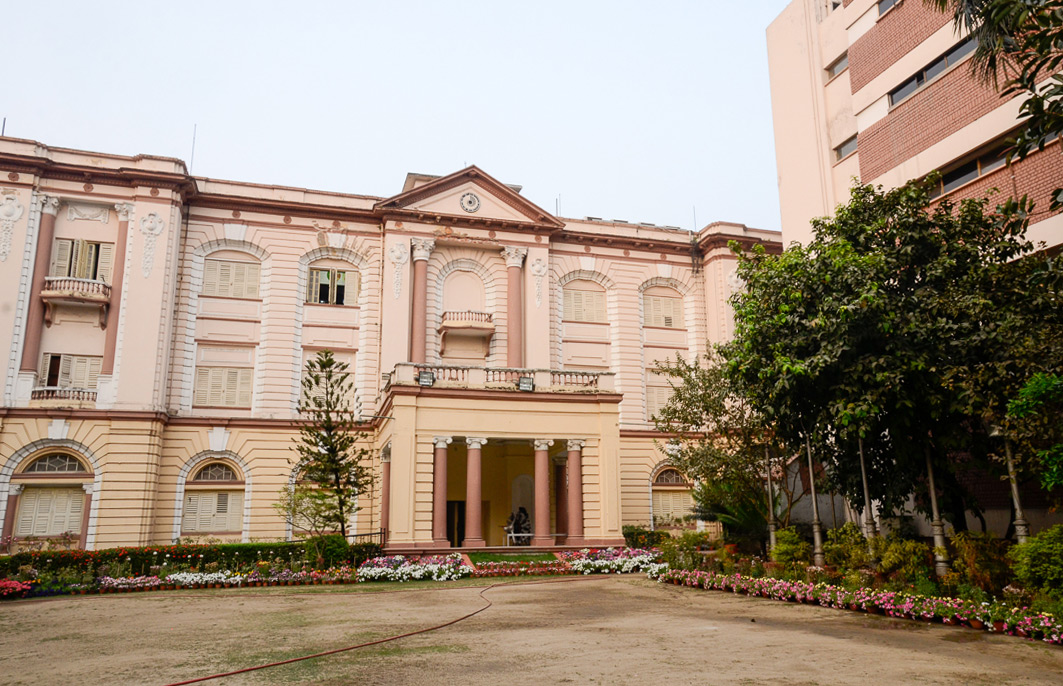 4)  Anatomy Museum at Seth G. S. Medical College, Mumbai
This museum houses specimens of healthy human internal organs, stored in alcohol- and formaldehyde-filled jars. It is only open to students of Seth G.S. Medical College.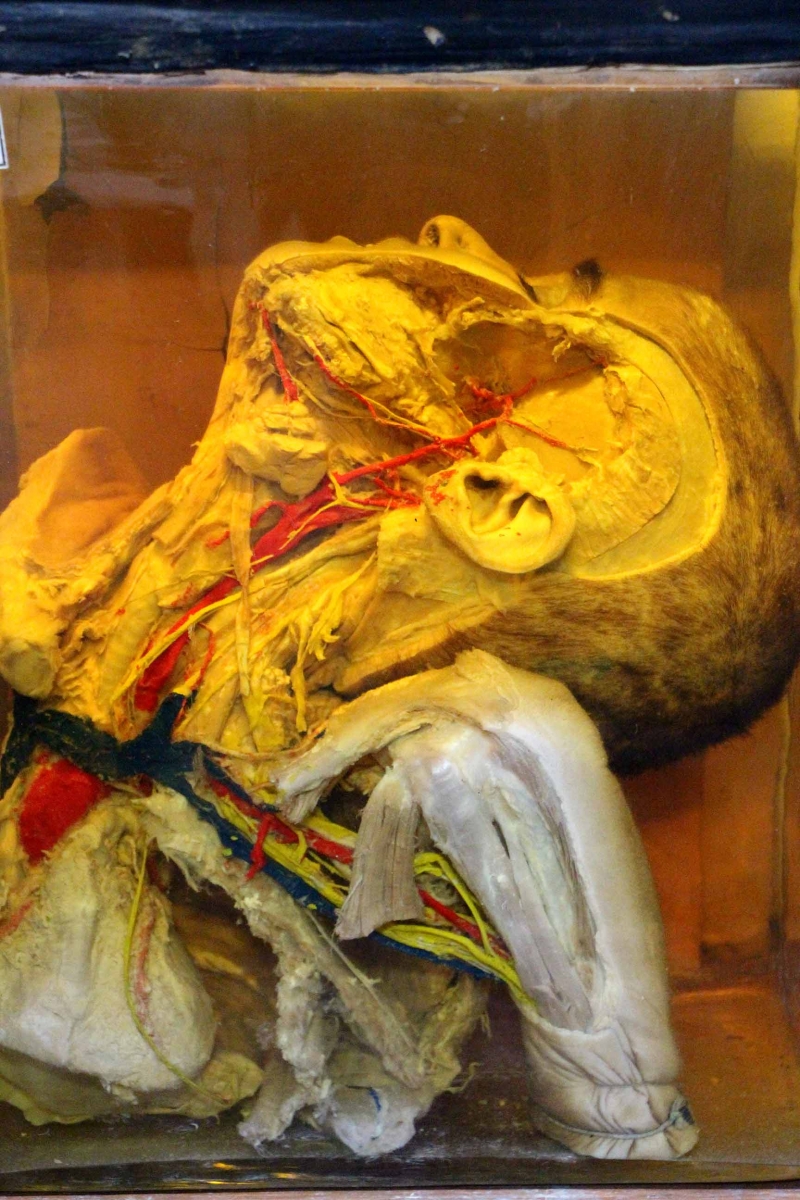 5) HAL Heritage Centre and Aerospace Museum, Bangalore
This museum displays the growth of aviation since 1940. It also displays various types of aircraft models along with a flight motion simulator for visitors to realistically experience flying fighter jets and commercial aircrafts.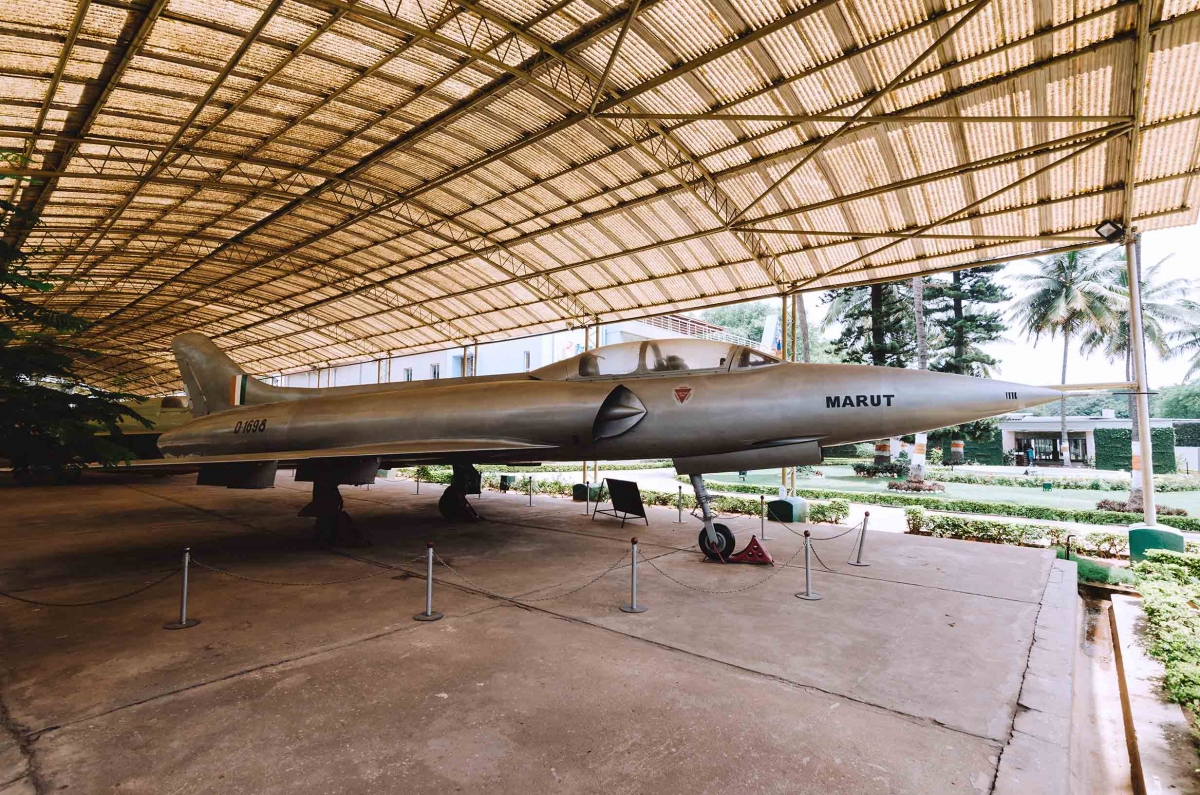 6) Pathology Museum at Seth G. S. Medical College, Mumbai
The Pathology museum at Seth G.S. Medical College houses specimens of diseased human internal organs stored in alcohol- and formaldehyde-filled jars. This museum is not open to the general public, and is meant only for students, researchers, and residents of medical colleges.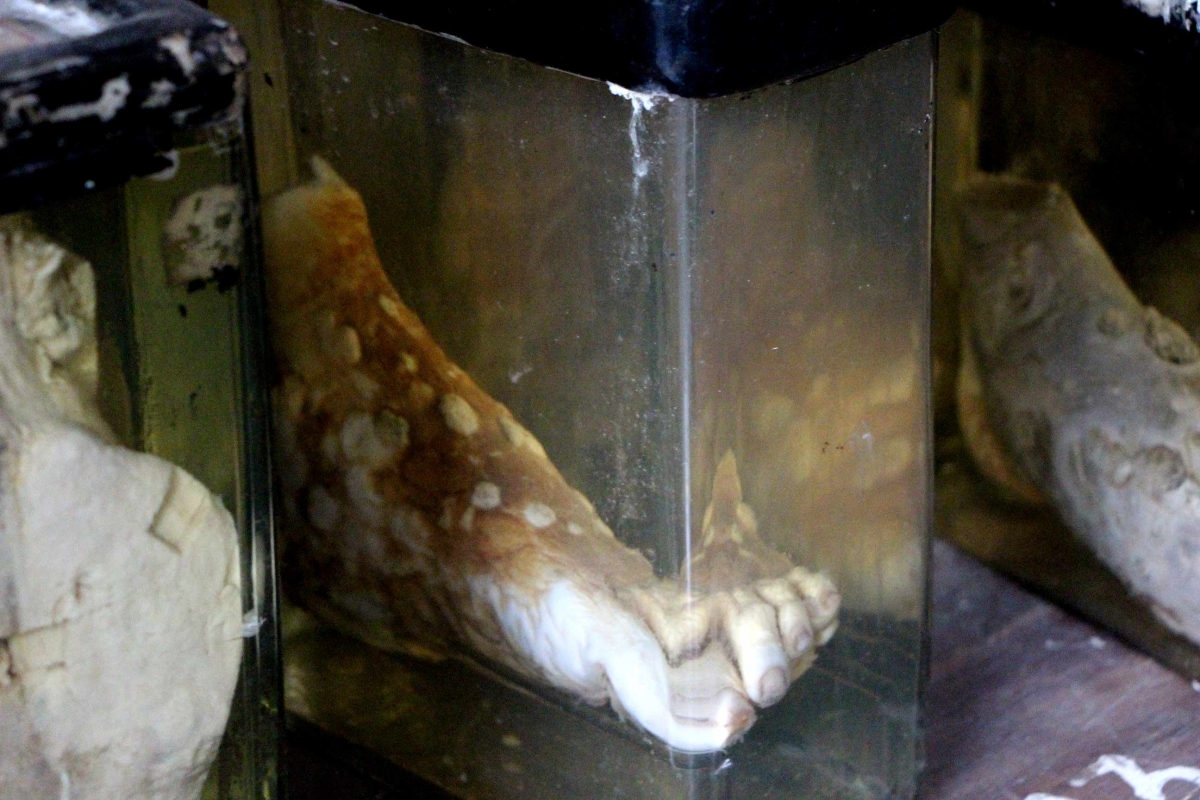 7) Baroda Health Museum, Vadodara
Housed in a beautiful colonial house built in 1878, the collection at Baroda Health Museum comprises health exhibits related to body functions, diet, and health sustainers. It is known for its life-size model of a toddler fitted with a working-mechanism to show body and eye movements.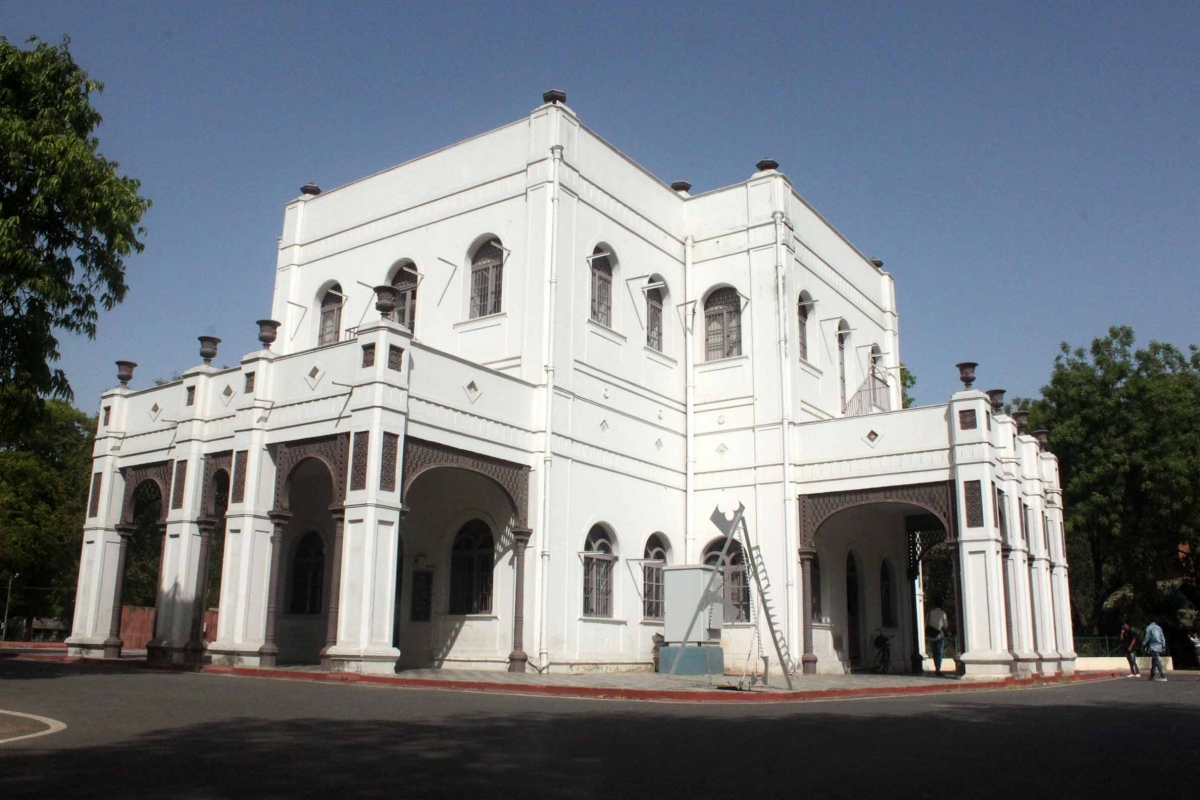 8) National Science Centre, New Delhi
With demonstrations and practical experiments, science is taught in the museum in a manner that not just lures school students but also adults. Themes of water, nuclear power, science and technology are covered through history, biology, communication, prehistoric life, and emerging technologies in the museum. There are also 137 interactive hands-on exhibits that one could engage with.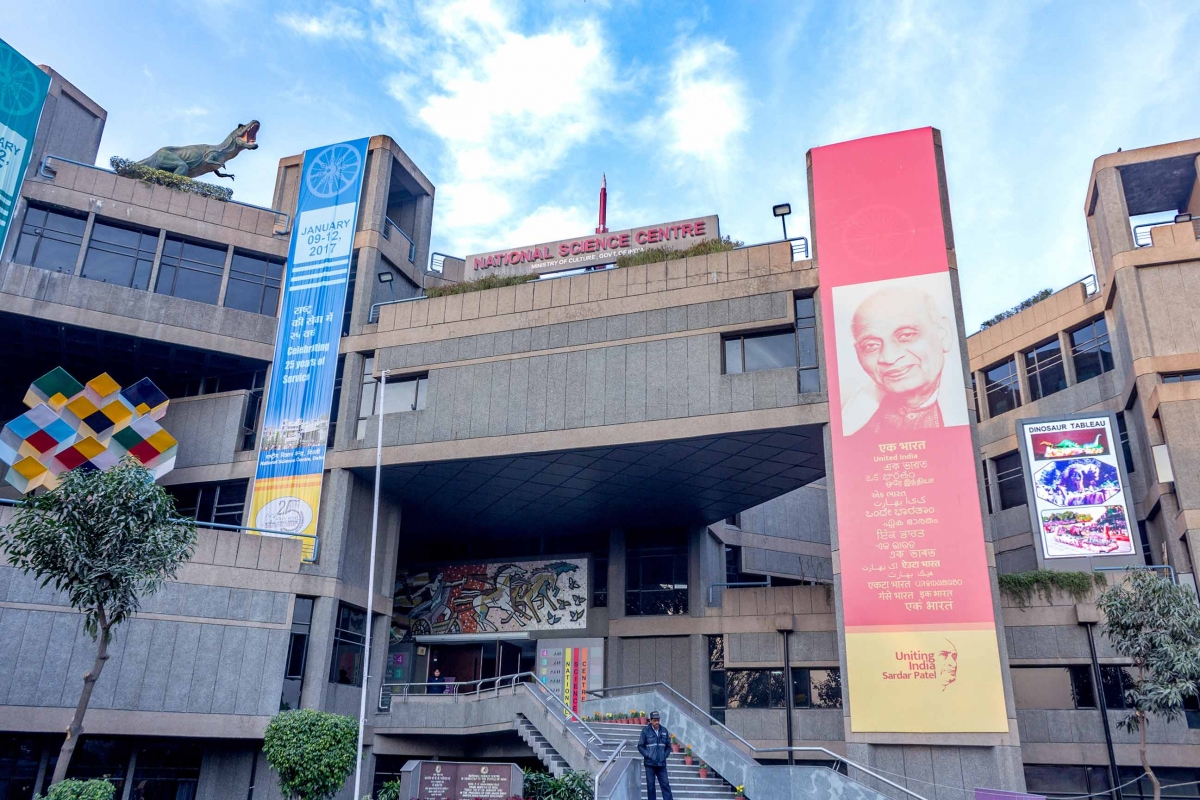 9) Visvesvaraya Industrial and Technological Museum, Bangalore
Visvesvaraya Industrial and Technological Museum is apt for enthusiasts of science and technology. It has nine exhibitions halls: Engine Hall, How Things Work, Fun Science Hall, Electro-Technic hall, Space Gallery, Biotechnological Revolution Hall, BEL Hall of electronics, Science for Children, and a Dinosaur Enclave. Most of the exhibits are touch-and-feel to encourage children to learn different principles of science through interactive displays. The dinosaur enclave has a moving replica of Spinosaurus. The highlights at this museum are a replica of the Wright brothers' aircraft 'Kitty Hawk', a flight simulator, a moving dinosaur, a giant piano that allows children to dance over it, and a pin wall where children can make impressions of their body.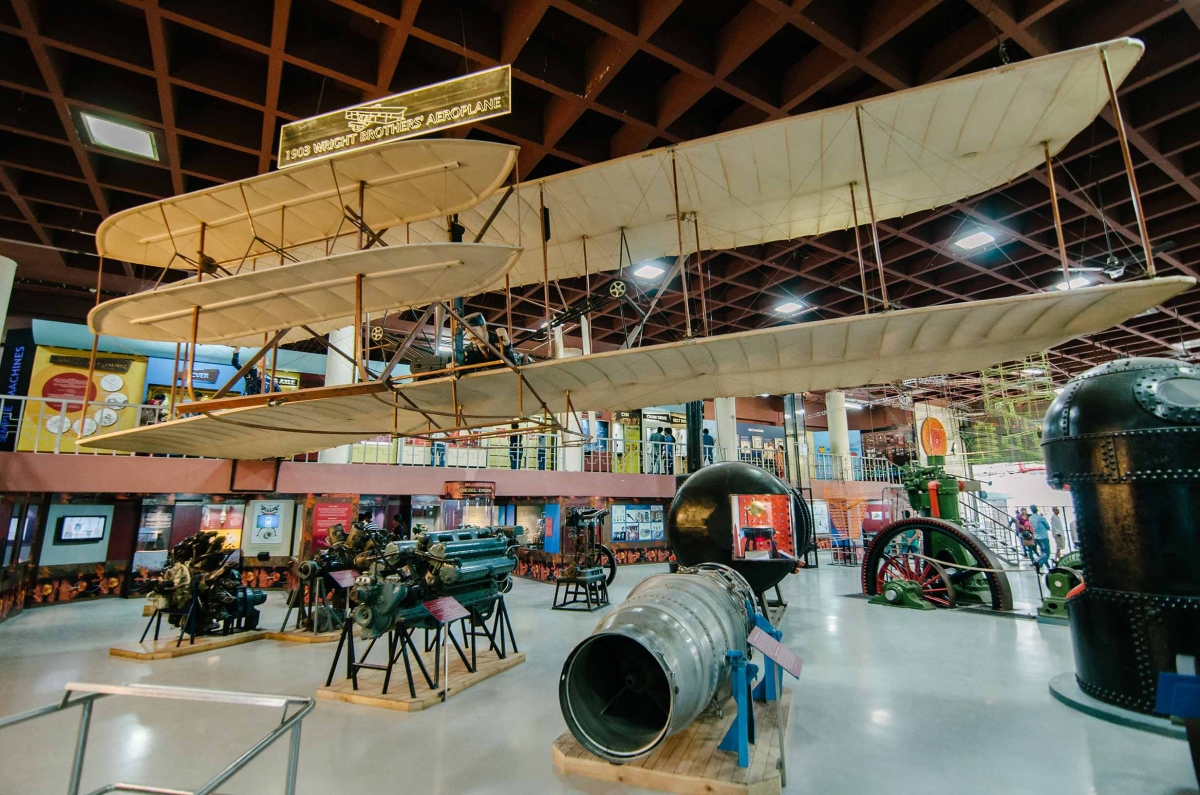 10) Marine Biodiversity Museum, Kochi
Recognized by the Government of India as a 'Designated National Repository', this museum offers a glimpse of the biodiversity of the subcontinental seas, exhibiting six holotype specimens from estuaries and deeper coastal bodies.